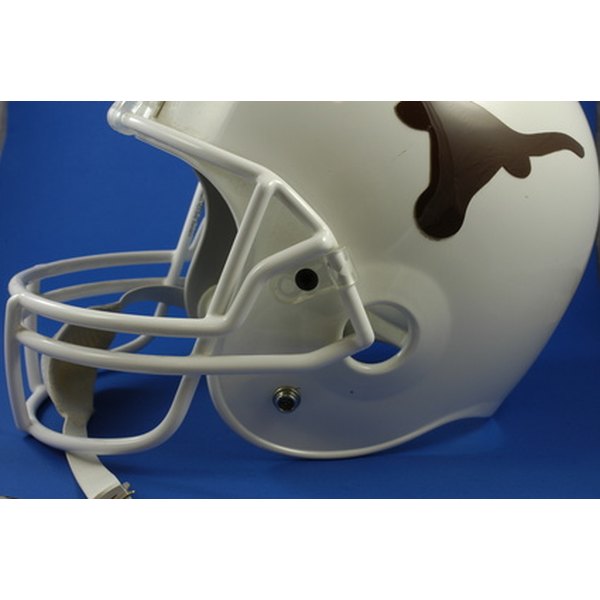 Riddell helmets have been helping to protect the heads of youth and professional football players for more than 60 years. You can find them at almost any sporting store. They are simple to use. With a few quick and easy steps, you can adjust the chin strap on the helmet to fit you and you'll be ready to play ball.
Step 1
Fasten the top of the chin strap into the snaps above the small holes above the ears. Pull the bottom part of the chin strap underneath the chin. You can adjust the strap for fitting purposes by lengthening or shortening it from the adjusting clip.
Step 2
Place the bottom of the chin strap into the snaps below the holes that lie underneath the ears. The cup on the chin strap should be centered and fit firmly under chin. Adjust, as necessary.
Step 3
Check to see if the helmet fits snugly on the head. If not, adjust the chin strap until the desired fit has been reached. The helmet shouldn't hurt your head, it should feel like a regular snug baseball cap on the head.