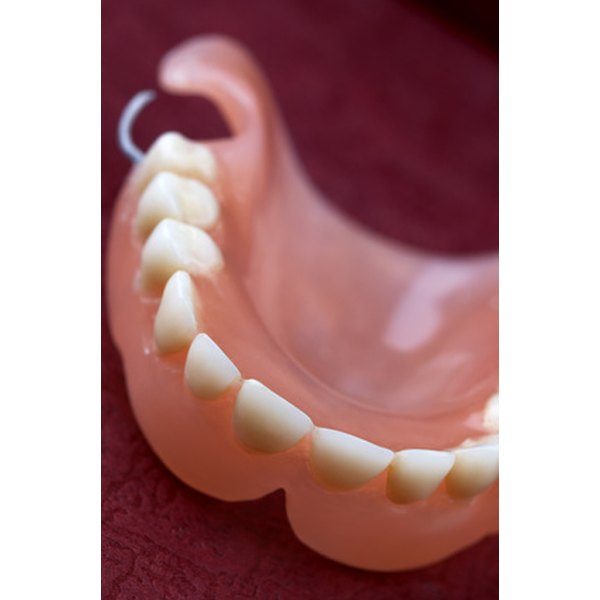 Dentures, or false teeth, can help alleviate problems caused by missing teeth such as abnormal facial appearance and difficulty eating or speaking. While some people do sleep with their dentures still in, your dentist determines what's appropriate for your situation.
Time Frame
As a new denture wearer, your dentist recommends how many hours you should keep your dentures in your mouth. He also tells you if you should sleep with them in. You may be advised to wear them as much as possible initially, but it's generally considered best to remove them at night. Removing your dentures when you sleep, or for eight hours during the day, promotes healing of your gum tissue and stimulates salivary flow.
Considerations
When you remove your dentures before sleeping, your gum tissue has a chance to rest. This also promotes natural cleansing of the tongue, which can reduce bacteria and lower the risk of infection. In addition, by keeping your dentures out for eight hours while you sleep, the long-term health of your oral tissues and gums is better maintained.
Warning
If you are prone to grinding your teeth when you sleep and you wear your dentures to bed, you might wake up with jaw stiffness or pain or soreness of your mouth. If you do not sleep with your dentures in place, however, the muscles in your face might become sore.