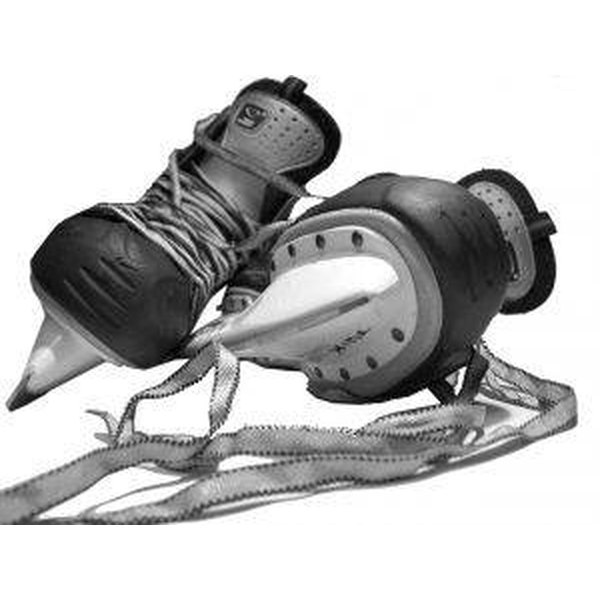 Anytime you buy a new pair of hockey skates, you should break them in before using them in competition. As the foam inside a hockey skate conforms to the shape of your foot, the skate becomes more comfortable. Once this happens, you'll be able to skate with more control and play your best. There are several methods you can use to break in your hockey skates.
Use them. The old-fashioned way still works. As you use your skates, the foam will naturally conform to the shape of your foot. If you plan on using this method, you should do it in your spare time rather than during a game. This way, you won't injure yourself using new skates to perform demanding maneuvers.
Use a blow dryer. Hold the blow dryer close to one of your skates and blow hot air on the skate for about 3 minutes. After you finish blow drying the skate, put it on and repeat the process with the other one. This method speeds up the breaking-in process.
Go with the professional method. If you buy hockey skates at a sports supply store, ask if it has an oven to heat the skates. Most hockey supply stores have these. This procedure is essentially a more advanced version of the blow-drying method.
Ask about a compression machine. While you're at the store, see if it also has a compression machine. This is a machine that further facilitates the breaking-in process by compressing the area around your skates while you wear them. The compression is performed after you've heated your skates and put them on.