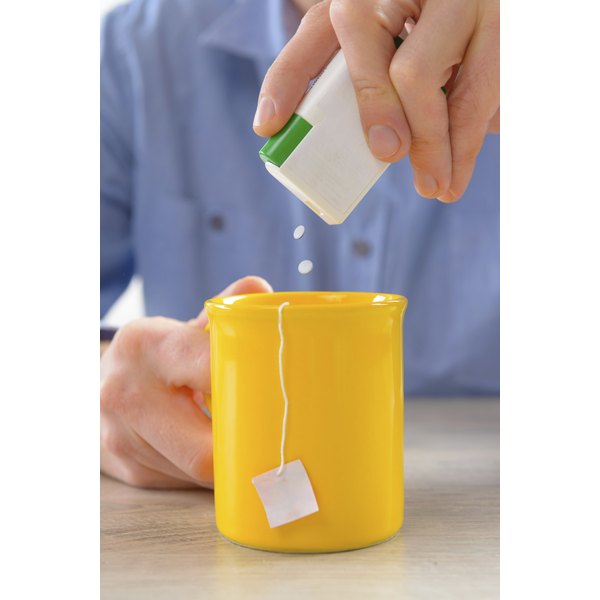 Stevia is a perennial shrub (rebaudiana rertoni) that belongs to the Asteraceae family. The leaves of the plant contain a chemical called stevioside. Its extract can be up to 300 times sweeter than regular table sugar.The U.S. was a little slow catching on to stevia compared to other areas of the world. It wasn't until 2008 that the FDA declared that stevia is generally safe for use as a sweetener in foods and beverages.
Cultivation
Stevia is cultivated primarily in China, Japan, Brazil and Paraguay. Stevia.com says it has also been grown in the South of England, Mexico and California. Stevia has been known to flourish in diverse areas that range from Florida to southernmost Canada.
Home Grown
Stevia is an adaptable plant that can be grown in the ground or in pots on your balcony so long as it gets ample sun exposure and a small amount of mulch is placed in the soil. Garden-ready "starter" plants are recommended over stevia seeds that can be purchased from some herbalists and/or nurseries.
Ingredients
Stevia leaves contain potassium, zinc, magnesium and vitamin B3. The Mayo Clinic says stevia and other artificial sweeteners may be attractive to people with diabetes because they make food taste sweet without increasing blood sugar levels.
Uses
Stevia is contained in a number of food items in the U.S. including energy bars, candies, protein drinks and some teas. Stevia is also sold as a packaged sweetener. In Japan, stevia can be found in the sugarless versions of Wrigley's chewing gum and Diet Coke, as well as in dried vegetables and seafood.
Side Effects
Side effects linked to stevia include nausea, abdominal bloating and gas. Very high levels of stevia extract may lower blood pressure. Some people may notice a bitter aftertaste.
Safety
Stevia and other artificial sweeteners that have been approved for use in the U.S. do not appear to pose any health risks when used in moderation. The National Cancer Institute says there's no scientific evidence to support earlier concerns that artificial sweetener may cause cancer. However, the Mayo Clinic recommends that pregnant and nursing women avoid using stevia until more research is done. In addition, the Mayo Clinic states that those taking blood pressure or diabetes medication should use stevia "with caution."