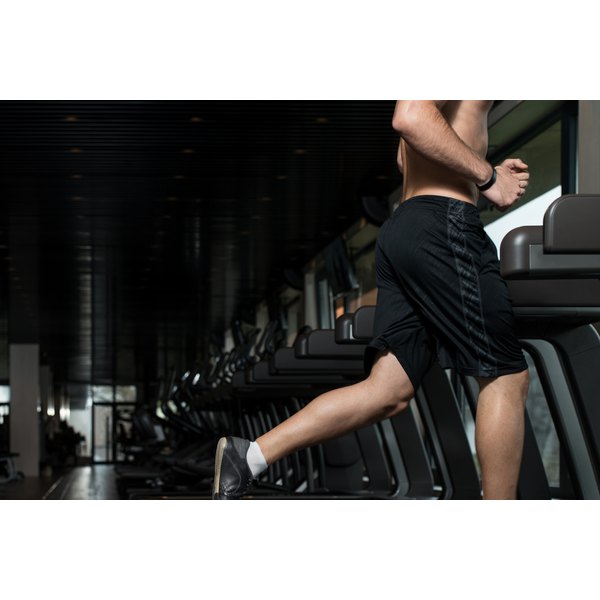 If you're fed up with running at night in inclement weather, you don't have to give up your goal of keeping in shape. Instead, take your workout indoors by investing in a treadmill or TreadClimber. Both machines provide a number of workout benefits, but using the TreadClimber leads to a faster calorie burn as you attempt to build a fit body.
More Than Double the Burn
The Bowflex TreadClimber helps you burn calories at a significantly faster rate than a workout on a treadmill, according to an Adelphi University study. The study found that a 180-pound person burns about 348 calories during a half-hour workout at 3 mph on the TreadClimber. The same person burns about 135 calories in 30 minutes of walking on a treadmill at 3 mph.
Climbing Toward a Healthy Body
Regardless of your reason for exercising on a TreadClimber, this workout can not only help you burn calories to burn fat but also strengthen your muscles. Bowflex notes this workout also leads to increased energy, stronger bones, a reduction in back pain and less risk of heart disease.