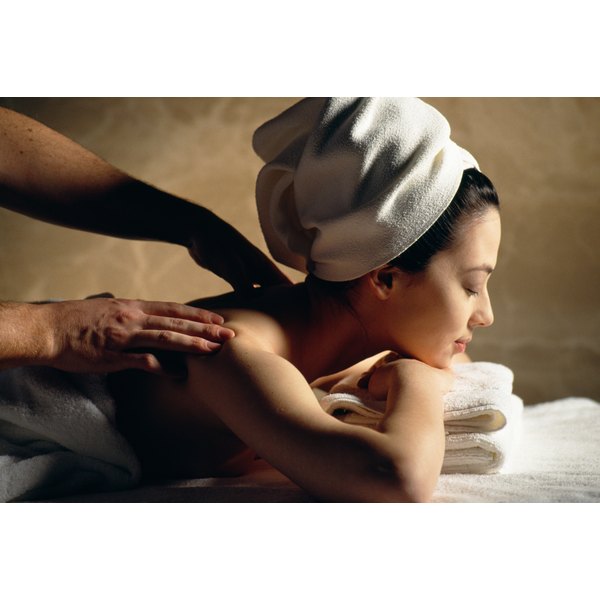 Massages help relieve tension, loosen sore muscles and eliminate toxins from the body. You can make the experience even more enjoyable by using a massage oil sweetened with almond extract. Not to be confused with the culinary version, this almond extract (also known as sweet almond oil) is a carrier oil. Carrier oils are derived from seeds and nuts and when mixed with botanically based essential oils, create aromatic fusions used by masseurs. Making your own personal almond massage oil takes no time at all with a few easy-to-find ingredients and little know how.
Pour six ounces of almond extract into a dark brown or blue glass bottle. The dark color of the bottle keeps the oil from spoiling over time by shutting out light.

Squeeze the inflatable rubber end of an eyedropper and dip into an essential oil. Release the rubber, sucking the oil up into the tube.

Dispense 8 drops of the essential oil into the bottle with the almond extract. Mix the potion well with a wooden orange stick.

Screw the lid tightly onto the bottle and store in the back of the refrigerator until ready to use.

Tip

Warm the oil gently before using it for a massage.

Before using the oil, test it on a small patch of skin to ensure you don't have any negative skin reactions.