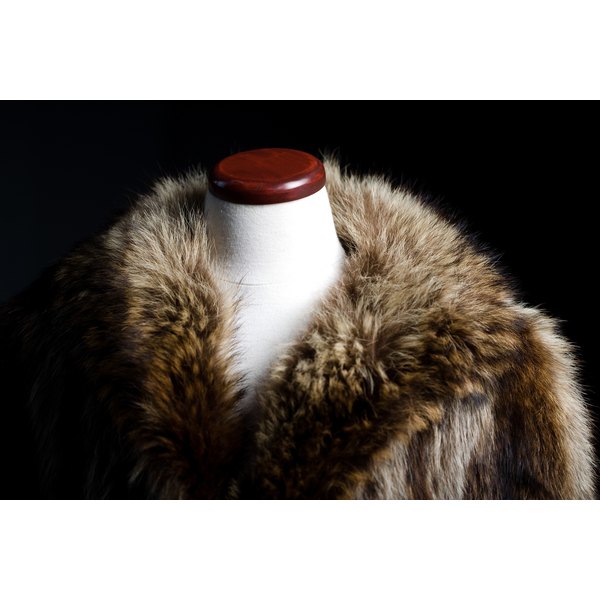 Real fur coats are delicate, often pricey luxury items. With proper storage, you may be able to preserve the quality and extend the life of your fur treasure, and a well preserved fur coat can increase in value over time. Recommended storage methods vary depending on the season and climate. Using the right methods will help you keep your fur coat in top condition.
Cold Weather Storage Tips
You may choose to hang your fur coat in the closet at home during cold-weather months when you might wear it. Keep the coat on a wide hanger in a closet, with enough space for the coat to hang freely. Avoid storing your fur coat in humid or heated spaces. Humidity may cause fur to rot, and direct exposure to heat over time dries out the oils in the coat, potentially leaving the fur brittle. Make sure your closet space is free of moths that can also cause damage.
Warm Weather Storage Facilities
The humidity and heat of the warmer months can dry out the natural oils in your fur coat and damage it. There are fur storage facilities that charge a fee to store your fur seasonally or year-round. Generally, fur vaults should be regulated at 40 degrees Fahrenheit and not below freezing, and at a level of 50 percent humidity, according to the Fashion Furs company. If you choose a storage facility, be sure to insure your valuable fur coat at the storage facility.
Older Fur Storage Tips
You may not want to pay to store your fur coat if it is more than 20 years old, because the average life of a fur coat is about that long. If you have a fur that's already well-preserved and valuable, though, you might wish to keep storing it professionally. Because the cost of having your fur coat stored professionally can add up, you might choose to store your older coat at home year-round, trying to provide it with the same conditions as the storage facility.
Do-It-Yourself Fur Storage
You can safely store your fur coat at home throughout the year, taking extra care with its delicate nature. Do not store your fur coat in plastic, because air cannot circulate and contact with the plastic may cause breakage in the fur. Store your coat at home in a cool, dry area. Be sure to cover your coat with a cotton protective cover, especially during warm weather months. Follow these tips to keep your fur coat pristine so you can enjoy it for as long as possible.