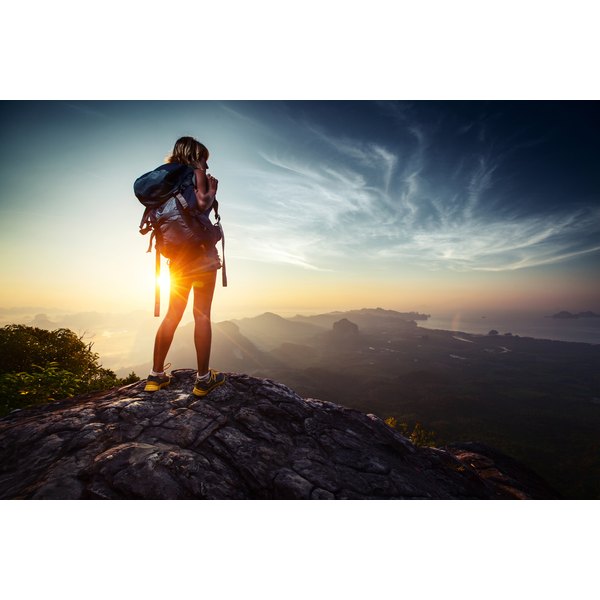 The hardest part of pursuing any fitness, diet or wellness goal is getting started. A lot of people use the new year as a jumping-off point to start shaping up, but regardless of the time of year or your current level of fitness, the best time to get moving toward obtaining optimal health is now.
What brought you joy as a kid? Find a way to re-create that sense of play in your life.

Diane Downing, M.D., Arizona-based board-certified family physician
1. Get Your Head in the Game
When you're changing a habit, it's also important to change your mindset and avoid negative thought patterns, says Carl Amodio, chiropractor and founder of Whole Body Health. Negative self-talk holds us back from doing what we want to do, he says.
2. Choose Activities That You Enjoy
Another factor to consider when starting a workout program is to identify what you enjoy doing, says Diane Downing, board-certified family physician and medical director for Well and Being, an integrative wellness center at Fairmont Scottsdale Princess.
"What brought you joy as a kid? Find a way to re-create that sense of play in your life," she says. "Exercise doesn't mean going to the gym every day. Take a brisk walk and get out in nature. Practice yoga to help with balance, muscle tone, mindfulness and breathing."
3. Set Small, Attainable Goals
Rheumatoid arthritis ended the professional tennis career of Cindy Lane Ross at age 19, but she continued to work as a fitness trainer. Several years later, as she cared for her dying mother, the Ross became depressed and her weight ballooned to 220 pounds.
Within a year of her mother's death, however, Ross lost more than 100 pounds and started Bodies by Cindy.
"I understand what it's like to be heavy because I've been there, and exercise is what keeps me well," says Ross, who now has more than 400 clients. "How you take care of yourself really matters."
Whenever a new client comes to her, Ross does a health and fitness assessment. First, she recommends clients set attainable goals. "If someone says she wants to lose 80 pounds, initially we concentrate on a pound a week, which is a reasonable goal," she says.
Before you start any exercise regimen, it's important to check with your doctor -- especially if you have a medical condition.
4. Focus on Flexibility
If you have only 20 minutes to work out, the most important thing you can do is use that time to stretch thoroughly, says Steve Heller, fitness director at the Westin Kierland Resort and Spa in Scottsdale, Ariz. "Flexibility is the basis for everything else," he says.
Heller emphasizes hip, back and shoulder flexibility. He likes yoga and Pilates because you don't need a lot of equipment to do either. "I want my clients to be able to do their workouts just using their body weight and without needing a gym," he says.
5. Give Circuit Training a Try
Once a client is devoted to stretching, Heller incorporates cardio, but he does it using circuit training.
"The old school of thought was putting people on the treadmill for an hour and having them stay in a zone based on their age and weight," Heller says. "What's more effective for weight loss is having the person get his or her heart rate up really high for two minutes, and then moving to weight training for a few minutes. The weight drops off."
He suggests 30 minutes of stretching, 30 minutes of core exercises and 30 minutes of interval/strength training, but if you're strapped for time, go for 20 minutes of stretching and 10 minutes of core work.
5. Be Mindful of What You Eat
Your diet accounts for a lot of how you look and feel. For that reason, Heller asks his pro athletes to keep an honest journal for a week. He targets desserts, alcohol, coffee and processed foods.
Dr. Downing believes in taking the proactive step of throwing out anything in your pantry that's processed and contains hydrogenated fats, artificial sweeteners or high-fructose corn syrup.
Also, make sure you're getting plenty of good fats in your diet, Amodio says. Take a fish oil supplement and use olive oil in your cooking. Eat avocados. Don't be afraid of eating the whole egg, he says, because the nutrients are in the egg yolk.
He recommends a diet of 20 to 30 percent good fats, 20 to 40 percent complex carbohydrates (mostly fresh vegetables and fruits with minimal starches) and 30 to 40 percent protein.
And drink half of your body weight in terms of ounces of water per day. "Most people walk around dehydrated," Amodio says.