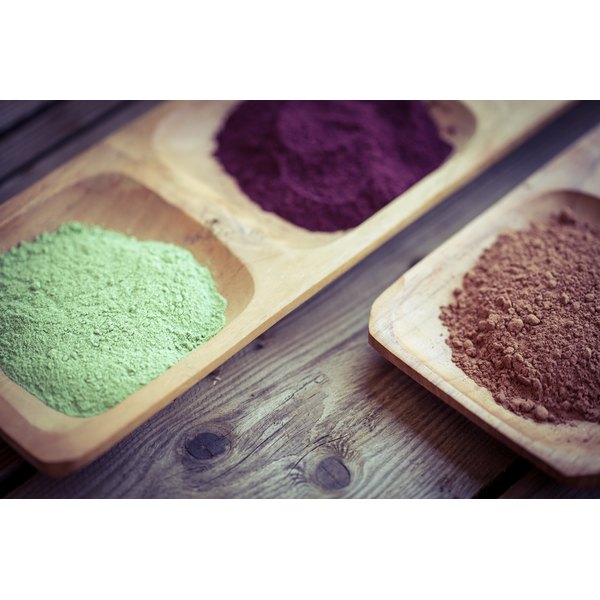 Brown seaweed supplements are made from Laminaria japonica or fucus vesiculosus also known as bladderwrack. Some alternative health practitioners recommend brown seaweed for obesity, high cholesterol, arteriosclerosis, arthritis, asthma, disorders of the thyroid, urinary diseases and as an alternative cancer treatment, as well as a blood cleanser. There is insufficient scientific evidence to support these claims, but scientists are finding possible beneficial uses for brown seaweed.
Bladderwrack
According to the U. S. government website MedlinePlus, there is inadequate evidence for many of the claims made about bladderwrack or fucus vesiculosus. In fact, according to MedlinePlus, it may be unsafe to take bladderwrack by mouth. It contains varying amounts of iodine, and bladderwrack absorbs toxic-heavy metals like arsenic or mercury from seawater. This means it may contain unsafe amounts of these toxic metals, depending on the location from which the seaweed is harvested.
Anticoagulant
Brown seaweed can slow blood clotting, so anyone with a blood clotting disorder or who takes an anticoagulant medication such as warfarin, clopidogrel, anaprox or heparin should not take brown seaweed. To avoid blood loss, it should not be taken in combination with other herbal supplements that have the same anticoagulant effect, such as angelica, clove, fenugreek, garlic, ginger, gingko, ginseng, red clover or turmeric.
Anticoagulant Research
A study reported in the journal "Thrombosis Research" in June 2011 showed that compounds called fucoidans extracted from Laminaria japonica do have anticoagulant and antithrombotic effects. They recommend further research into the possibility of using brown seaweed to prevent blood clots. Standard dosage needs to be determined and side effects studied. Brown seaweed supplements do not have this kind of research behind them, and the dosages can vary from one brand to another, making them unreliable and possibly dangerous.
Protection Against Radiation Damage
Treatment with fucoidan from fucus vesiculosus and Laminaria japonica was found to protect mice against damage to their blood cells from exposure to radiation. Mice treated with fucoidan had less damage to their cells from radiation than radiated mice who didn't receive fucoidan. The authors of this study, reported in "Archives of Pharmacal Research" in April 2011, also report that fucoidan has antioxidant and antitumor activities that need more study.
Fatty Acids
Brown seaweed could be a good source of the healthy fatty acids omega-3 and omega-6, according to a study reported in the journal "Lipids in Health and Disease" in June 2011. Scientists analyzed the amount of polyunsaturated fatty acids in various seaweeds from the north Atlantic and from tropical seas.
Conclusions
Research is revealing that brown seaweed possesses some definite benefits for humans. Brown seaweed needs more study to determine effective dosages and administration. In the meantime, discuss the effects of brown seaweed with your doctor before taking it.