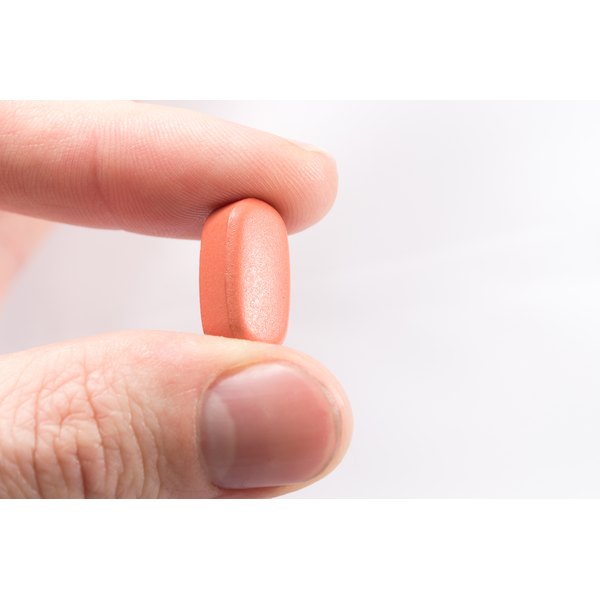 Isoniazid is an oral medication prescribed to prevent the onset of tuberculosis. Your doctor would prescribe this medication after a positive tuberculosis test -- or latent tuberculosis. Your doctor prescribes this drug for a period of at least six months during which time you take the drug once per day to kill the tuberculosis bacteria. The most common side effect of the drug is mild stomach irritation, however, some patients may experience nerve damage in their hands and feet as a result of taking the drug. Vitamin B-6 is a water-soluble vitamin that contributes to nerve health and taking B-6 with isoniazid decreases the risk of nerve damage.
Consult your physician about taking vitamin B-6. Doctors tend to automatically prescribe B-6 when they prescribe your isoniazid specifically to prevent possible nerve damage. If your doctor has not prescribed B-6, ask him for the correct dose before taking it on your own.

Take the B-6 an isoniazid together on an empty stomach, or as prescribed by your doctor.

Take the B-6 and your medication at the same time every day. If you miss a dose, take it immediately unless it is close to the time for your next dose; in that case, skip the missed dose.

Follow up with your doctor at regular intervals, such as every two months or when your doctor advises, to check your progress and possible side effects.

Tip

Consult your physician immediately if you experience signs of nerve damage such as numbness and tingling in your extremities.