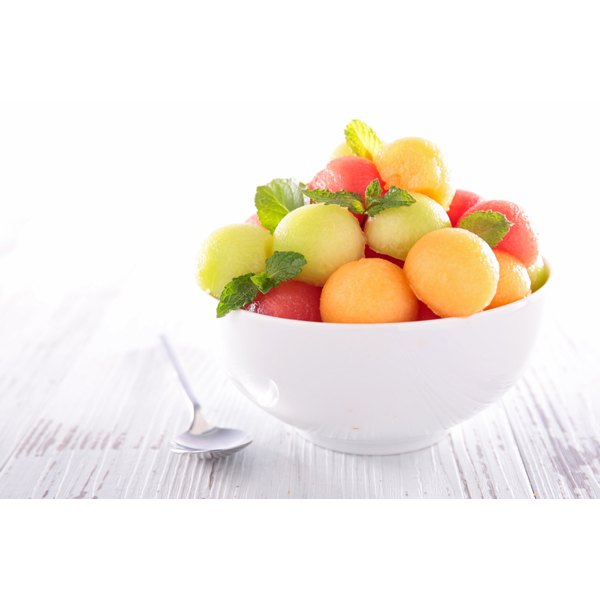 Cantaloupe is a versatile type of melon that you can pair with poultry, cured meats such as prosciutto or enjoy in a fruit salad or on its own. It's possible to enjoy your serving of cantaloupe in slices or balls, but no universal serving size exists. The amount you serve yourself is all about how hungry you are or, if you're watching your diet, how much sugar you wish to consume.
Serving Size Dictates Nutritional Values
If your preferred serving of cantaloupe consists of a cup of cantaloupe balls, the serving contains 60 calories, 14.4 grams of carbohydrates, 13.9 grams of sugar and 65 milligrams of vitamin C. If you'd rather divide your cantaloupe into slices and have cut a medium-sized melon into eight slices, each slice has 23 calories, 5.6 grams of carbohydrates, 5.4 grams of sugar and 25 milligrams of vitamin C. A smaller wedge, such as an eighth of a small cantaloupe, contains 19 calories, 4.5 grams of carbs, 4.3 grams of sugar and 20 milligrams of vitamin C.