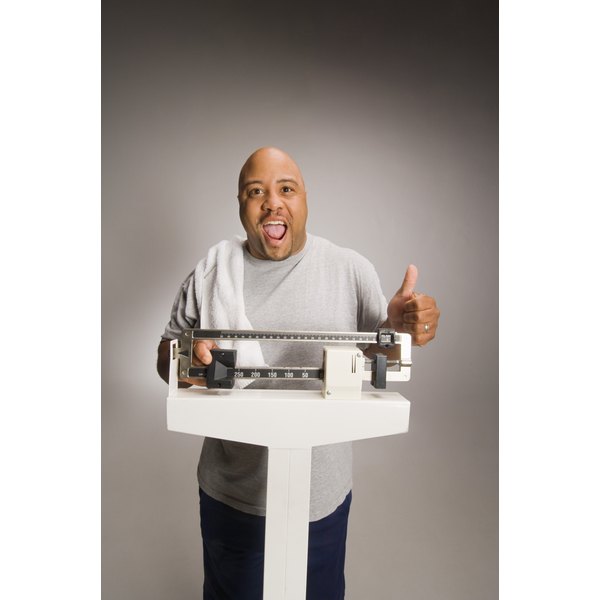 NBC's "The Biggest Loser" reality TV show challenges contestants and fans of the show to lose as much weight as possible during the course of one of the show's seasons. The healthy lifestyle adopted by the contestants includes exercise and healthy food choices that cover the basic food groups, one of which is protein, obtained generally through animal sources. This is a bane for vegetarians and vegans who want to lose weight without using these food sources.
The Biggest Loser Diet
The so-called Biggest Loser Diet plan was developed and marketed by the show's consulting doctors, dietitians and celebrity fitness trainers, Bob Harper and Jillian Michaels. The show touts the medically based approach to eating: plenty of whole grains, fresh fruits and vegetables and proteins obtained from lean poultry like chicken and fish. In a June 2010 interview with Vegnews.com, Harper announced that he had adopted a vegan lifestyle — meaning the consumption of no animal products whatsoever. Protein is a major component of The Biggest Loser Diet, so beginners need to make small changes to ensure they're getting adequate protein to adhere to the plan.
Vegetarianism
There are essentially two types of vegetarianism. "Vegetarianism" means occasionally partaking in animal products as long as the animal wasn't slaughtered. Eating eggs, milk and cheese, the staples of ovo-lacto vegetarianism, is an example. According to the authors of "Nutrition: Concepts & Controversies," this approach differs from "veganism," which means abstaining from animal proteins. Putting these principles into effect means having to change some elements of the recipes in "The Biggest Loser" book, which advises dieters to consume three servings of protein a day as part of the 4-3-2-1 dieting approach.
Meal Plans
The diet outlines three servings of protein daily. For example, a Biggest Loser approved meal is an 8 oz. of piece of baked chicken along with 1 cup of steamed mixed vegetables, ½ a cup of brown rice and a small whole grain dinner roll. All together, that meal contributes roughly 25 g or protein. For the vegetarian or vegan, replacing the chicken with an equally sized serving of seasoned tofu or adding a handful of pine nuts and chopped pecans to the steamed vegetables gives the dieter the same amount of protein. Other sources of protein, such as beans, are used as meat substitutes, as long as the beans aren't seasoned with pork.
A Word of Caution
Vegetarians following the diet still need to ensure they're getting enough protein for adequate muscle tissue repair. That is one of protein's primary jobs and protein consumption is paramount to success when exercising daily. This isn't a concern for ovo-lcato vegetarians, but for vegans, eating the right combination of protein sources creates "complete" proteins that mimic animal-based proteins. For example, according to "The Vegetarian Handbook" author Gary Null, this means combining soy, chia seeds, buckwheat or amaranth with brown rice, hummus and most bean types to ensure the right protein is being consumed.