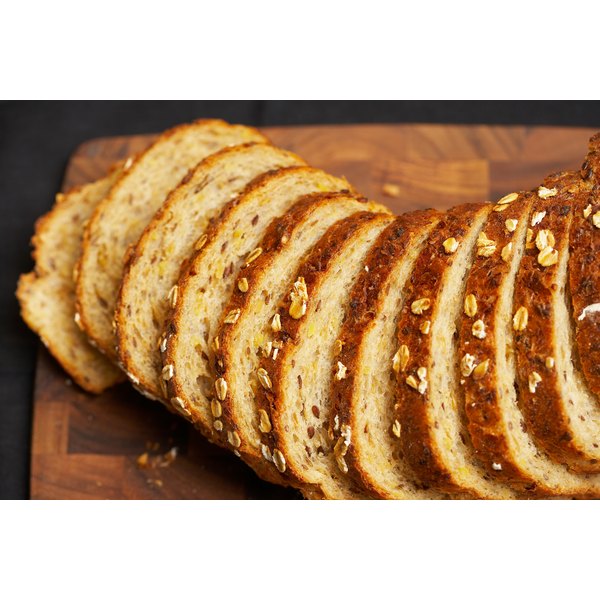 The 30-Day Diabetes Miracle Diet claims to teach you how to make the correct lifestyle, exercise and dietary choices to reverse your diabetes symptoms. The program is outlined in the book "The 30-Day Diabetes Miracle," by Dr. Franklin House, et al. You follow the system by purchasing the book and its companion workbook "The 30-Day Diabetes Miracle Cookbook: Stop Diabetes With an Easy-to-Follow, Plant-Based, Carb-Counting Diet," and adhering to both book's guidelines to "stop diabetes before it stops you," according to the diet's website.
Theories
Most information you've been told about diabetes is littered with misconceptions, ignorance and myths, according to the diet's website. For example, the authors claim that you might have been told that developing diabetes is a death sentence, that it is a genetic disease or that you will have complications, such as bodily amputations, blindness or kidney failure, as a result of your disease. The authors' also claim that your doctor might suggest that you can only manage your disease with large doses of medications or that your doctor is solely responsible for managing your diabetes.
Claims
All of these statements are untrue, according to DiabetesMiracle.org, which claims that you can experience a "30-day diabetes miracle" by adhering to the Lifestyle Centers of America's program. This system teaches you how to take responsibility for your state of health. It also teaches you how to incorporate a scientifically sound diet, exercise regimen and positive attitude into your individualized diabetes treatment plan to eradicate type 2 diabetes and alleviate most type 1 diabetes symptoms, according to the diet website.
Dietary Recommendations
Glucose tolerance, the body's ability to metabolize sugar, decreases as the day progresses. Therefore, you should eat your largest meal in the morning, your second-to-largest meal at midday and your smallest meal at night, according to the diet website. The 30-Day Diabetes Miracle Diet and companion cookbook outlines how to incorporate a plant-based diet composed of legumes, whole grains, fruits, vegetables, seeds and nuts into its recommended eating plan. This method allows you to lose weight, sleep better, rest your pancreas and ultimately lower your dependence on your diabetes medications, according to the diet's website.
Exercise and Lifestyle Suggestions
Additionally, the book recommends that you participate in intermittent training to help you lose weight and overcome diabetes symptoms. Intermittent training is a type of workout in which you alternate light activity, such as brisk walking, with bursts of intense activity, such as running. Finally, the 30-Day Diabetes Miracle Diet suggests that you uncover the spiritual reasons why you want to reverse or alleviate your diabetes symptoms. Once you uncover the reasons, you can use them as a motivational tool to help you remain focused on the program's physical activity and diet recommendations to achieve your goal of stopping diabetes.
Considerations
At time of publication, no independent research performed by certified U.S. medical practitioners exist to validate the 30-Day Diabetes Miracle Diet's claims. Therefore, you should speak with your doctor about the pros and cons of the program in relation to your individual health condition before you begin the diet.