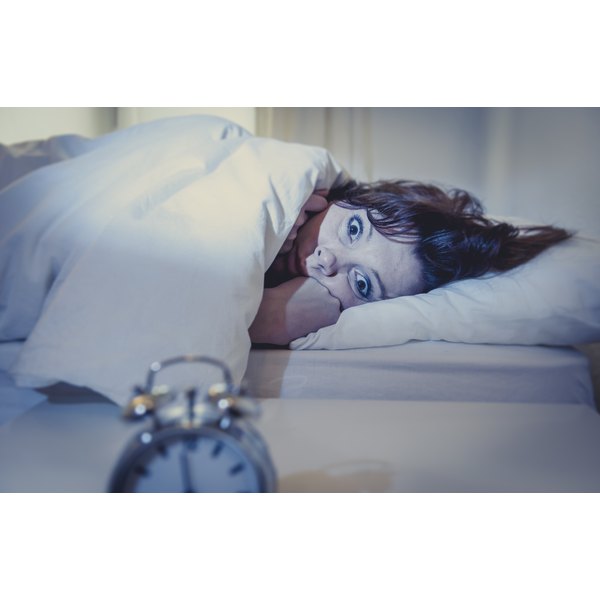 Apex diet pills are a group of weight loss supplements sold by fitness companies. The Apex diet pill line features four products: Apex Ultra Fat Burn, Apex Thermo Fat Burn, Apex Superfoods Fat Burn and Apex Caffeine Free Fat Burn. Each product has different ingredients and may promote different results. However, Apex diet pills may also cause side effects, so check ingredient profiles closely and consult a doctor prior to use.
Apex Caffeine Free Fat Burn
Apex Caffeine Free Fat Burn diet pills are intended to be an alternative to diet pills containing large doses of stimulants. This product may be suitable if you've built a caffeine tolerance or if you are highly sensitive to caffeine. Instead of caffeine, Apex Caffeine Free Fat Burn contains other stimulants, such as dandelion extract. According to the University of Maryland Medical Center, UMMC, dandelion may cause heartburn and can cause allergic reactions if you have a ragweed allergy. This product also contains uva ursi, an herb that the UMMC recommends you use for five days or fewer, as it can be toxic to your liver and may cause insomnia, irritability and vomiting.
Apex Superfoods Fat Burn
The Apex Superfoods Fat Burn contains caffeine and supposed "superfoods" such as acai and green tea extract. Unfortunately, the antioxidants in acai may be detrimental; a study from the September 2009 issue of "Medicine & Science in Sports & Exercise" found that antioxidants can delay muscle recovery, so such supplements aren't ideal for athletes. Additionally, May 2009 research from "The Proceedings of the National Academy of Sciences of the United States of America" found that antioxidants inhibit improvements in insulin sensitivity normally caused by exercise; these improvements can aid in muscle gain and fat loss. Unfortunately, 24 Hour Fitness doesn't disclose the exact amounts of the antioxidant nutrients provided by the acai and other ingredients, so it's unclear whether they would be beneficial or detrimental, as the studies suggest."
Apex Ultra Fat Burn
Apex Ultra Fat Burn contains caffeine, green tea extract, white kidney bean extract and other ingredients purported to aid in weight management. While caffeine can improve your energy levels, it can also cause a number of side effects, including irritability, anxiety, nausea, difficulty sleeping and dizziness. The University of Maryland Medical Center also suggests that green tea products are not appropriate for those with kidney and heart problems, ulcers or anxiety issues.
Apex Thermo Fat Burn
Apex Thermo Fat Burn combines herbal extracts with a large dose of caffeine -- 183 mg, to be taken twice daily -- and some B vitamins. In addition to the potential side effects of nausea, irritability and trouble sleeping caused by caffeine, Apex Thermo Burn may cause nerve damage, a side effect of vitamin B-6. Additionally, Apex Thermo Fat Burn contains pyroglutamic acid, also known as 5-oxoproline. March 2007 research from the journal "Metabolic Brain Disease" found that this ingredient could promote oxidative stress in the brain, which may damage cells.