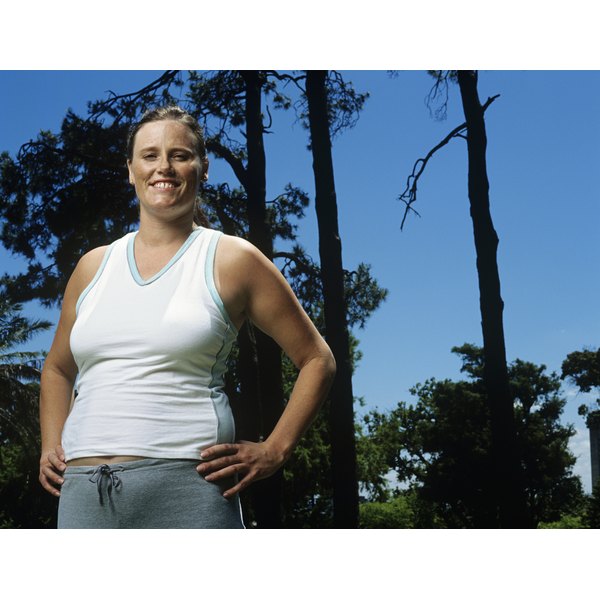 The Medifast diet offers a low calorie, meal replacement program for weight loss. It offers programs tailored for men, women and diabetics. The safest way to participate in this diet is under your doctor's supervision. You may experience side effects while on Medifast. The Langone Medical Center lists the common side effects of the Medifast diet as constipation, lightheadedness, fatigue, dry skin and feeling cold. Contact your doctor if you think you are experiencing side effects from Medifast.
5 And 1 Plan
The basic Medifast diet is known as the 5 and 1 plan. This means you eat six small meals per day. Five of those meals consist of Medifast meal replacement products including bars, soups and shakes. For the sixth meal, you self-select 5 to 7 oz. of lean protein and 1 to 2 cups of non-starchy vegetables such as green beans and carrots. Meal replacements are fortified with vitamins and minerals to help you get the proper nutrition your body needs.
Diabetes
When approved by your doctor, Medifast is safe for people with type 2 diabetes, according to information from the Medifast website. The Medifast diet plan offers a line of diabetes friendly meal replacement products that have fewer calories, sugars and carbohydrates than the American Diabetes Association diet. Going on the Medifast diet for diabetics requires a doctor's supervision to monitor your blood sugar and potassium levels. Because the Medifast plan meal replacements are low on the glycemic index, your doctor may need to make adjustments to your insulin requirements to make this diet safe for you.
Appetite Suppressants
Under a doctor's supervision, it's safe and effective to use the Medifast diet with appetite suppressant medication, according to a scientific review by the University of Missouri and reported in the June 2008 issue of the journal "Eating and Weight Disorders." The researchers examined data from 1,351 subjects, 25 percent of which completed 52 weeks of treatment, to determine the safety and efficacy of the Medifast diet program long-term. The results show the subjects lost about 27 lbs. after 52 weeks.
Considerations
The Medifast diet plan provides only 800 to 1000 calories per day. According to advice from the Langone Medical Center, eating this amount of calories is not safe to undertake without your doctor's supervision. It cautions pregnant women and very active people should not follow this diet and recommends Medifast only for people who are considering gastric bypass surgery and have failed to lose weight using a food based diet.