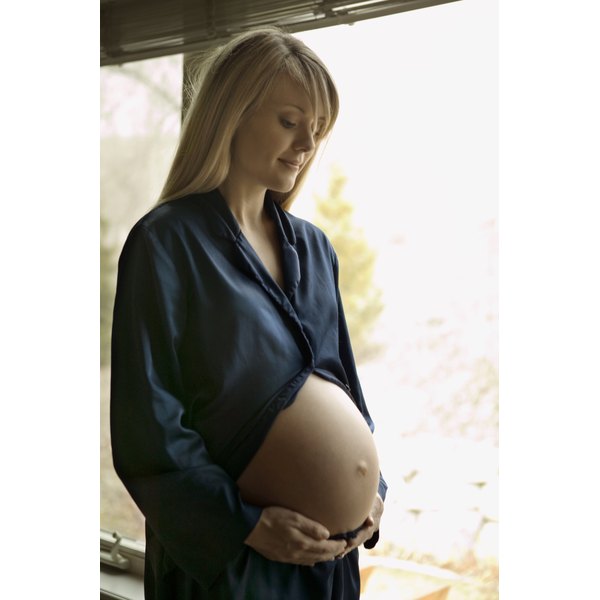 While pregnant, it is important for you to eat a healthy diet. Proper nutrition, including the consumption of vitamin C, will support your fetus's growth and development. Vitamin C is found in fruits and vegetables, and helps form collagen for fetal membranes. It also assists in the absorption of iron. However, it is possible that megadoses of vitamin C can be detrimental. While there is no strong evidence that vitamin C causes miscarriage, there is scientific evidence that it may contribute to preterm birth, along with conflicting results regarding premature rupture of membranes. Be sure to consult your physician before beginning any new supplements or changing supplement doses.
History
The Internet has created a worldwide arena for sharing information but what you find there is not always accurate. There are several "natural abortion" sites that suggest high doses of vitamin C induce miscarriage and other pregnancy problems. Most of this speculation is based on personal opinions and one scientific study published in a Russian journal in 1966. The article only included 20 women, there was no confirmation of pregnancy status, it did not include a control group and there was no information on dosages.
Miscarriage Research
There is currently no strong evidence to support that vitamin C consumption through food or supplementation causes miscarriage. A large review published in 2011 in the "Cochrane Database of Systematic Reviews" found that women who took any vitamins were not more likely to experience miscarriage compared to controls.
Premature Birth
Premature birth refers to a pregnancy that culminates within 37 weeks. Preterm birth can be dangerous, as the fetus is not developmentally ready to leave the womb yet. Babies born prematurely are at greater risk of medical problems. A 2005 review published in the "Cochrane Database of Systematic Reviews" found that women who took a vitamin C supplement alone or in combination with other nutrients were at greater risk of preterm delivery. Other researchers have looked at actual vitamin C levels in plasma. Women who delivered prematurely had higher levels of vitamin C, according to a 2008 study published in the "Annals of Nutrition and Metabolism." Based on this research, it seems logical to avoid megadose supplements to prevent premature birth.
Premature Rupture of Membranes
One specific cause of preterm births is premature rupture of membranes. Since vitamin C is involved in the formation of fetal-membrane collagen and may influence the strength of the membranes, researchers suggested it may be a protective factor. However, a 2008 study in the "American Journal of Obstetrics and Gynecology" examined the effects of a 1,000-milligram vitamin C and 400-international-unit vitamin E supplement among pregnant women with chronic hypertension or a history or preeclampsia. Supplementation increased the risk of premature membrane rupture. This effect may be dose-dependent though, and smaller amounts of vitamin C may be beneficial. A 2008 study in the "American Journal of Clinical Nutrition" found that a 100-milligram vitamin C supplement was effective in reducing the risk of premature rupture of membranes.
Considerations
Almost all of the available research examines vitamin C supplements, or high plasma levels of vitamin C, that could likely only be achieved through supplements. While pregnant, it is generally considered safe for you to consume vitamin C through a variety of foods. However, the safety of high-dose supplements is still unknown and may be detrimental. Consult your doctor before you begin any supplement regimen.