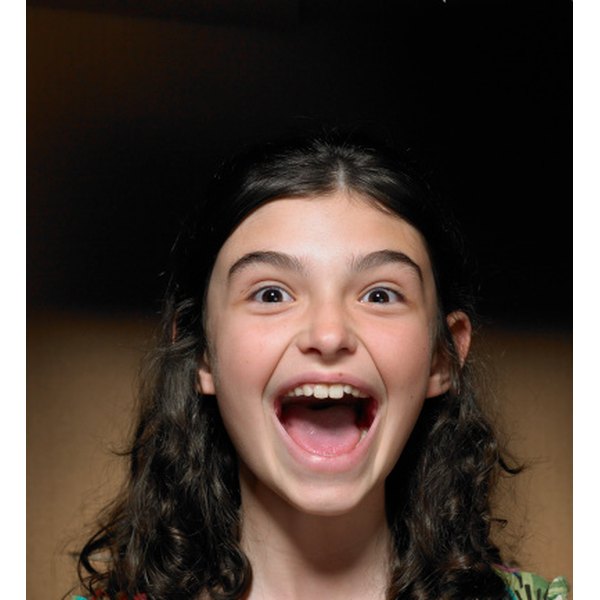 The Centers for Disease Control reports that attention deficit hyperactivity disorder diagnoses continue to increase 3 percent every year. Current statistics estimate that 9.5 percent of American children have ADHD today. These growing numbers encouraged parents and caregivers to seek natural treatment options, and docosahexaenoic and eicosapentaenoic fatty acids are chief among them. While the scientific data on treating with DHA and EPA is inconclusive, there is reason for hope. But no decisions should be made without consulting with your doctor.
DHA and EPA
EPA and DHA are omega-3 fatty acids found in fish oil. Omega-3s came under investigation as possible treatments for behavior disorders because they're the primary building blocks of the brain. Researchers reporting in the January 2010 issue of Women's Health explained that DHA is the most important brain fat. Fully 60 percent of every brain cell is composed of DHA and 30 to 40 percent of the brain's gray matter is DHA. The cortex is entirely gray matter and is responsible for impulse control. Lack of impulse control is a key ADHD symptom.
DHA Trials
Because of the criticality of DHA in brain development, researchers tested DHA in children with ADHD hoping their symptoms would improve. In one study reported in the August 2001 issue of the "Journal of Pediatrics," 63 children with ADHD were randomized to receive either 345 mg of DHA or placebo per day for four months. In a second trial reported in the March 2004 edition of the "European Journal of Clinical Nutrition," researchers used foods enriched with DHA versus placebo in 40 children for two months. Both groups of researchers reported there were no improvements in ADHD symptoms.
Combined EPA and DHA
A group of Australian researchers reporting in the April 2007 issue of the "Journal of Developmental & Behavioral Pediatrics" recruited 132 children diagnosed with ADHD. During the first 15 weeks of the trial, the children were given daily supplements of either 3,000 mg combined omega-3s, omega-3s plus multivitamins or placebo. After 15 weeks the placebo group switched to omega-3s plus multivitamins while the other groups remained on their original regimens. At 15 weeks, both groups taking omega-3s improved significantly. At 30 weeks, all the omega-3 groups improved and the researchers determined multivitamins provided no additional benefit.
Ritalin Rival
The Oxford-Durham study investigated the effect of combined omega-3 supplementation on ADHD symptoms in school-aged children. For six months, 117 symptomatic children were randomized to receive either 558 mg EPA and 174 mg DHA combined, or placebo, every day. The researchers reported significant improvements in reading, spelling and behavior in all children receiving the omega-3s. Ritalin is a popular ADHD medication and the researchers had earlier calculated Ritalin as producing an improvement rating of 0.54. The omega-3 supplementation produced a slightly better score of 0.59 at three months and 1.03 at six months.