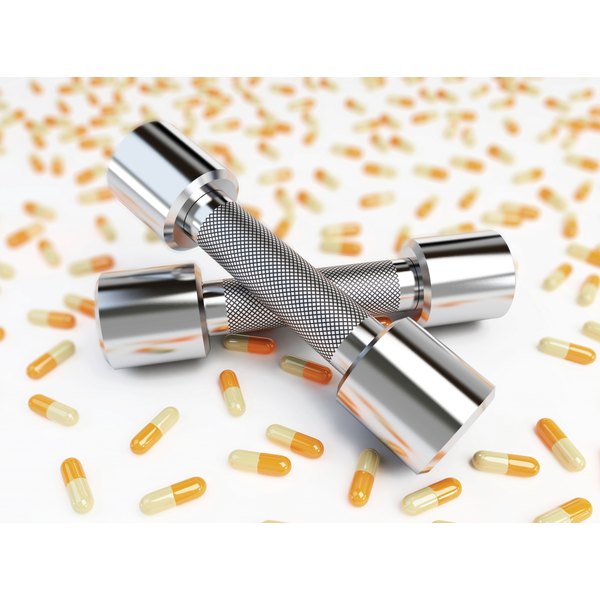 While some over-the-counter and prescription diet pills are safe to use, representatives of the U.S. Food and Drug Administration have banned a growing number of once-popular diet pills. Drugs that were banned usually caused heart damage or death in people who did not have pre-existing health conditions, aside from being overweight. Before taking any diet aid, read the ingredients label carefully and discuss your plans with a medical professional.
Ephedra
Although ephedra was banned in 2004, some people still purchase this diet aid illegally in the U.S. or internationally, according to the U.S. Army Medical Department. Ephedra and ephedrine alkaloids, usually combined with caffeine to promote weight loss, caused several deaths. Other users of over-the-counter diet supplements with ephedra had heart attacks, strokes, heart muscle damage, tachycardia, breathing problems and cardiac arrhythmia.
Meridia
In 2010, FDA officials asked Abbott Laboratories to stop selling the prescription appetite suppressant Meridia. The main ingredient in Merida, sibutramine, posed unacceptable cardiovascular risks to patients. FDA researchers discovered that the risk of heart attacks and strokes far outweighed the benefits of any modest weight loss attributed to Meridia. Abbott Laboratories voluntarily recalled the drug, and it can no longer legally be prescribed in the U.S.
Fen-Phen
Fen-phen, the brand name for a combination of the appetite suppressants fenfluramine and phentermine, was banned in 1997. Fenfluramine was linked to serious heart valve malfunctions and also may have caused some deaths. Phentermine is not banned in the U.S. and is the most commonly prescribed diet aid in the country, according to the National Institute of Diabetes and Digestive and Kidney Diseases. Phentermine carries the risk of side effects, such as anxiety and increased blood pressure, and should not be used for longer than 12 weeks.
Additional Dangerous Diet Aids
Many over-the-counter diet aids are potentially dangerous and the FDA has banned the use of some ingredients in supplements. Country mallow or heartleaf decreases appetite and increases the number of calories burned, but is nearly as dangerous as products with ephedrine alkaloids. Chapparral is another herb with weight-loss properties FDA officials banned, because it can cause serious liver damage and kidney problems. Another weight-loss supplement, aconite, is the leading cause of herbal poisoning in Hong Kong and can cause death.