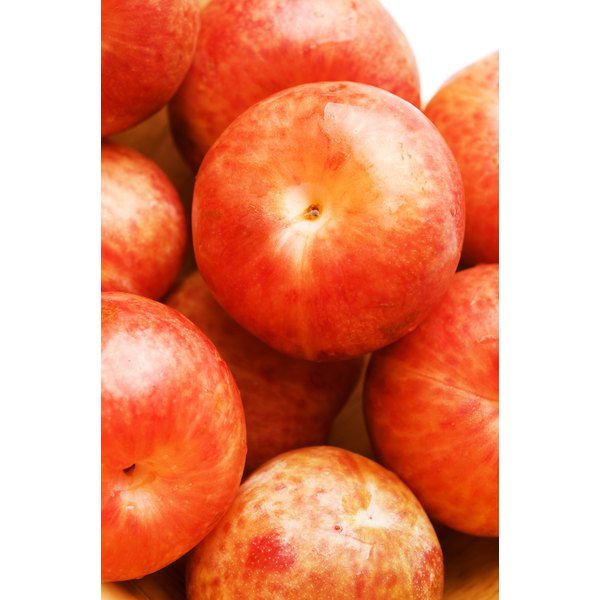 Cross a plum tree with an apricot, and you get a funny-sounding fruit called a pluot. Geneticist Floyd Zaiger created the first pluot hybrid and went on to grow 20 other varieties. Like all fresh produce, pluots are a good source of nutrients.
Light and Sweet
One medium pluot has roughly 80 calories, making it ideal for a light and healthy snack. The fruit has no fat or cholesterol, but pluots are unusually high in sugar, with 15 grams per serving.
Promoting Regularity
Pluots are a good source of dietary fiber -- essential for regular bowel movements and overall gastrointestinal health -- with 3 grams per medium fruit.
Vitamins and Other Nutrients
A medium pluot contains 6 percent of your daily recommended vitamin A and 10 percent of the recommendation for vitamin C. The fruit also has 1 gram of protein. Pluots and other fresh produce contribute to your daily fluid intake since most fruits and vegetables contain a high percentage of water.