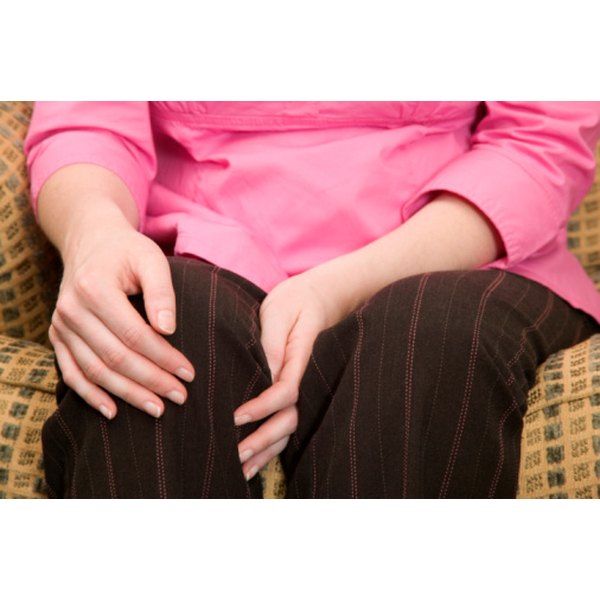 Samento, or cat's claw, has a long history of use in Peru for a host of conditions including arthritis, cancer, diabetes and infections. Research supports some of its traditional uses but not enough data exists as of 2011 to draw definitive conclusions about its therapeutic effects. If you believe taking cat's claw will address a particular health concern, talk to your doctor about the appropriateness of using this supplement and a suggested dosage.
Arthritis
The Beth Israel Deaconess Medical Center notes that a small, double-blind, placebo-controlled study found cat's claw more effective than a placebo in relieving movement-related pain in subjects suffering osteoarthritis of the knee. The supplement did not, however, appear to improve pain at rest or at night. It also notes another study that found cat's claw relieved joint pain associated with rheumatoid arthritis – an autoimmune condition where the immune system attacks healthy joint tissue. It appears that particular components of the herb influenced immune system activity.
Immune System Benefits
Both Drugs.com and the Memorial Sloan-Kettering Cancer Center report that studies of cat's claw confirm the alkaloids present in the herb stimulate the immune system in various ways, including increasing the destruction of foreign bodies, increasing production of white blood cells and enhancing the action of other immune system cells.
The University of Michigan Health System reports one study on HIV patients that found cat's claw reduced the drop counts of CD4 – a type of white blood cell – and reduced opportunistic infections. It also notes a case report of a man with lung cancer who, after taking cat's claw for one month, experienced a "sharp decrease" in a particular cancer marker in the urine. The MSKCC notes in vitro studies found the herb effective against a variety of cancers. While this information sounds promising, it is not enough to conclude cat's claw would be effective against cancer in a wide range of people.
Lowering Blood Pressure and Cholesterol
Drugs.com notes animal studies have found cat's claw can lower blood pressure through several mechanisms, including dilating the blood vessels, decreasing blood volume and relaxing the smooth muscles. It also lowered cholesterol. These effects have not been tested in humans, however.
Considerations for Use
Because of its potential to lower blood pressure, using cat's claw at the same time as antihypertensive medications could cause blood pressure to drop too low. If you want to use cat's claw, you might require dosage adjustments in your medications to compensate for the effect of the herb. It might also counteract the actions of drugs used to suppress immune system activity. The MSKCC reports cat's claw might increase levels of various drugs, which could increase the risk of side effects associated with them; they include benzodiazepines, cyclosporine, nonnucleoside reverse-transcriptase inhibitors atazanavir, ritonavir and saquinavir. Do not use cat's claw if you are pregnant or breastfeeding. If you have liver or kidney disease, always clear the use of supplements with your doctor, as these organs have a particular sensitivity to what you put in your body, particularly when operating in a diseased state.