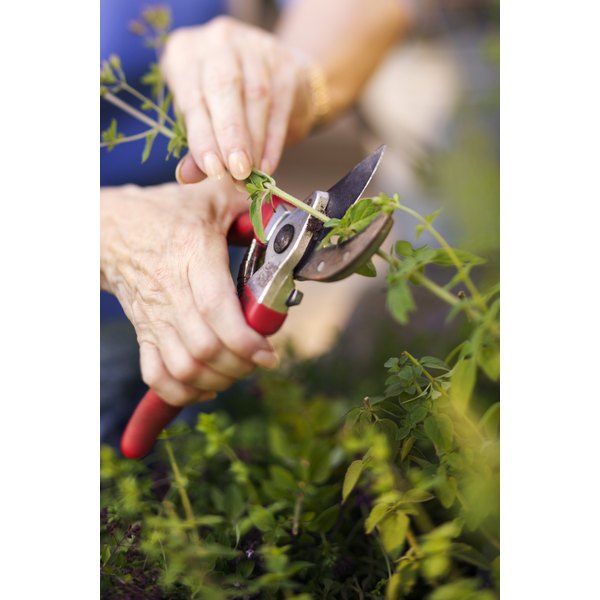 Celery seed is an effective anti-inflammatory for use as a complementary medicine during conventional treatment for rheumatoid arthritis. Traditional ancient medical practice in India used celery seed for rheumatoid symptoms, and modern research has identified many phenolic and flavonoid antioxidants with anti-inflammatory potential in celery seed. Celery seed is available among other common spices in supermarkets, and ground celery seed is available less expensively in bulk from restaurant suppliers.
Antioxidants
Seeds need energy to grow, so plants store fatty acids as oil within the seeds. Plants use antioxidants to prevent seed oils from oxidizing and becoming rancid while in the ground. These same antioxidants scavenge oxygen radicals in the human body and sequester them to reduce inflammation, such as occurs in rheumatoid arthritis. Celery seed is high in phenolic antioxidants, of which the most abundant is p-coumaric acid, which has anti-bacterial as well as antioxidant properties. Celery seed also contains flavonoid antioxidants, of which the most abundant is apigenin. Apigenin is common in many plants, acts as an anti-inflammatory and shows promise in the treatment of leukemia.
Anti-Inflammatory
Among celery seed flavonoid antioxidants, luteolin is a potent anti-inflammatory and appears to act by inhibiting pro-inflammatory factors. Writing in the journal "Pharmacology" in 2007, researcher Li Ziyan and others suggested that luteolin can inhibit DNA from writing the template, or messenger RNA (mRNA) necessary to make COX-2, an enzyme that starts the process of inflammation. In 2010, Mario Serafini of the Antioxidant Research Laboratory in Rome suggested that luteolin and other flavonoids inhibit the activity of a wide range of pro-inflammatory mediators.
Over-the-Counter
Celery seed products are marketed in a variety of unregulated, over-the-counter, oral supplements for rheumatoid arthritis. Writing in the journal "Inflammopharmacology" in 1999, researcher M.W. Whitehouse and others reviewed the effectiveness of over-the-counter herbal preparations available in Australia, using over-the-counter NSAIDs such as ibuprofen their benchmark. In a review of 37 herbal products, only seven were as effective as ibuprofen, and of those seven, none caused the gastric distress sometimes associated with NSAIDs. Within the full range of the 37 products, including those that contained celery seed, effectiveness ranged from near zero to highly effective.
Where to Purchase
Celery seed is a common and delicious spice that can add flavor to any dish. It is available in the spice aisle in most supermarkets. At restaurant suppliers or herb retailers, you can buy powdered seed in secure vacuum packaging to assure freshness. However, unregulated, over-the-counter remedies offer extracts of celery seed without clear labeling to indicate how much product they contain and how their potential effectiveness may be measured.