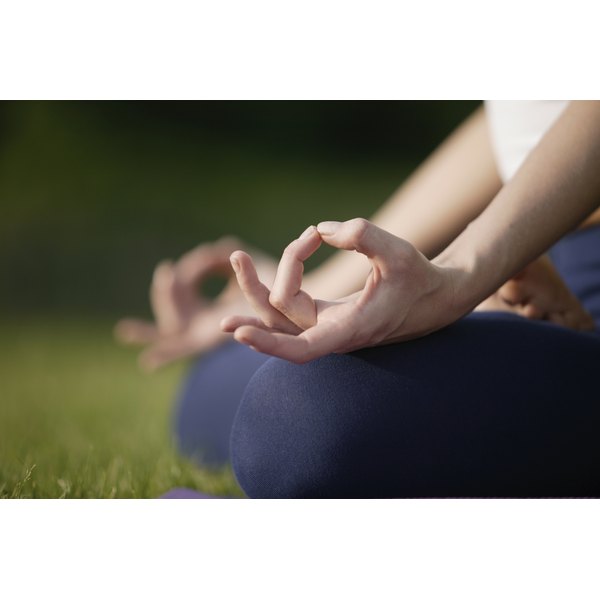 Exercise is one of the safest and most effective ways of stimulating the chemical reactions in your brain that make for a positive mental and emotional state. The symptoms of chronic anxiety, stress and mild depression can be mitigated by regular exercise. Discuss any persistent emotional issues with your doctor; you should also discuss any new exercise regimen before beginning.
Depression Relief
Exercise has long been proposed by medical experts as an alternative or adjunct to modern treatments for depression. This is due to various brain chemicals called neurotransmitters that are released with exercise. The effects of a regular vigorous exercise program can mimic those of psychotherapy for those who are clinically or mentally ill, the President's Council on Fitness, Sports and Nutrition reports on its website.
Anxiety Reducer
The restless, worrisome and apprehensive nature of anxiety is often stress- or "state"-related, but can also come from cognitive negative assumptions and be "trait"-related, Arizona State University researcher Daniel Landers writes. Regular exercise can be part of the anxiety-relieving antidote for the 7.3 percent of Americans struggling with a trait anxiety disorder. Most beneficial to relieving trait and state anxiety are long-term aerobic exercise programs such as swimming, cycling and running.
Enhances Self-Esteem
In Western societies, physical appearance and self-esteem often go hand in hand. This can be a particularly tricky subject for adolescents and teens who are, by nature, seeking outwardly to establish an inner self-identity. Less than an hour of exercise daily can make a world of difference in the self-esteem and self-worth of overweight children, the Psych Central website reported in 2009, even if the exercise regimen does not result in weight loss.
Mood Boosting
Exercise is often described as a natural "high" due to its ability to combat stress symptoms and rev the engines of feel-good neurotransmitters. The most potent mood-boosting neurotransmitter is the endorphin, a pain-reducing biological chemical that rivals certain narcotic drugs. Endorphins are released into your body through light or moderately intense activities such as walking, yoga and even laughing, though more vigorous aerobic activities like running, sexual intercourse and high-impact sports release larger quantities of the substance.