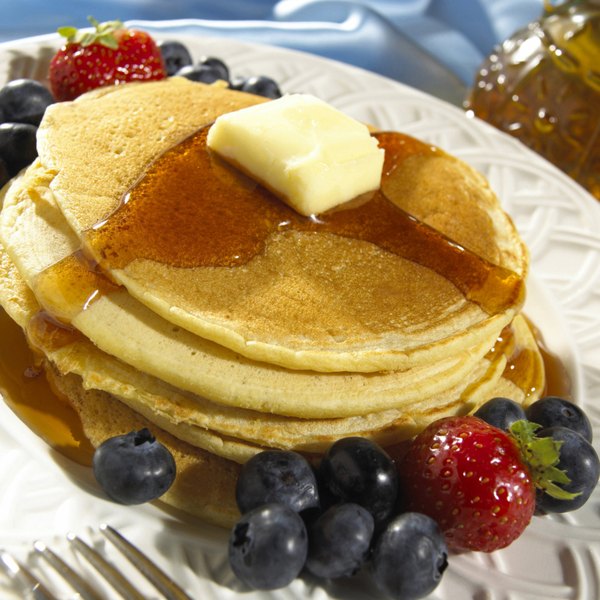 While real maple syrup is quite pricey, you can make a pancake syrup at home that tastes just like most of those sold on the shelves of your favorite grocery store. Like most pancake syrups, the homemade version is a rich and sugary treat perfect for a special weekend breakfast or weeknight breakfast-for-dinner. If you're simply out of syrup, however, you may find that you have the ingredients for a homemade alternative in your pantry.
Measure the brown sugar and white sugar into a saucepan set over medium heat.

Add the water and light Karo syrup to the pan as well.

Stir the ingredients together and bring the resulting mixture to a boil on the stove top.

Allow the mixture to boil for seven minutes, stirring regularly until the sugar dissolves and the sauce thickens.

Remove the pan from the heat and add the vanilla and maple flavor extracts.

Whisk in a tiny pinch of table salt.

Set the syrup aside to cool for 15 minutes while you prepare pancakes, waffles or French toast.

Tip

You'll find maple extract near the vanilla in your grocery store.

Refrigerate leftovers for future use.

Consider enjoying cooked fruit compotes as a lower-sugar, healthier alternative to maple syrup.