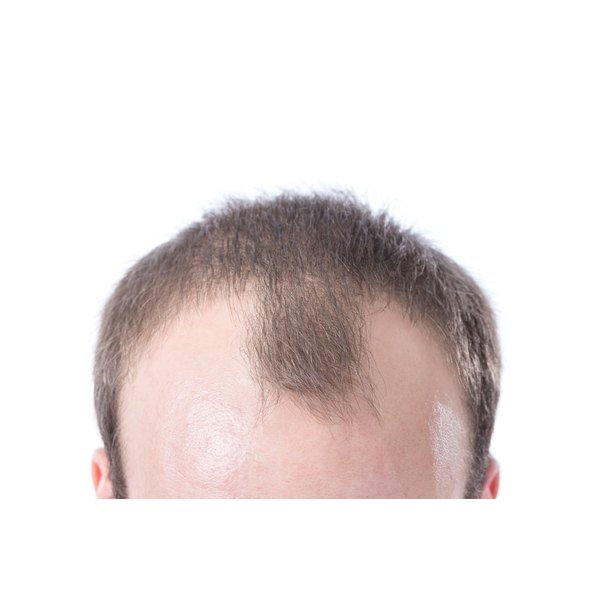 Dihydrotestosterone, or DHT, is a naturally occurring hormone that causes hair follicles to shrink and die. It is one of the primary causes of hair loss and specifically androgenetic alopecia. Supplements and other products containing saw palmetto berry extract claim to fight hair loss by reducing the level of DHT. Oral supplements reduce DHT levels in the bloodstream, whereas other products, such as shampoos or topical gels, reduce DHT levels on the scalp directly. While there is little science to support saw palmetto's effectiveness, some limited studies and anecdotal evidence support its use orally. Speak to your physician before using saw palmetto berry extract to treat any medical condition.
Choose a supplement that contains approximately 320 mg of saw palmetto berry extract. Pills containing a smaller dosage are acceptable, but you will have to swallow more pills.

Swallow your chosen supplement daily in the morning with food.

Shampoo daily with a cleanser containing saw palmetto berry extract. Many shampoos will contain other ingredients intended to combat DHT or other causes of hair loss, such as skin irritation or topical infections.

Tip

No scientific studies have shown effectiveness with regrowing hair when applying saw palmetto topically.

There is little evidence that suggests a proper dosage of saw palmetto, however, most studies use between 320 and 480 mg of the berry extract and have found no increased effectiveness with higher dosages.

Warnings

Consult a doctor before beginning to take saw palmetto berry extract orally. Though many pills are made from natural ingredients, side effects and interactions with other drugs or supplements are possible.