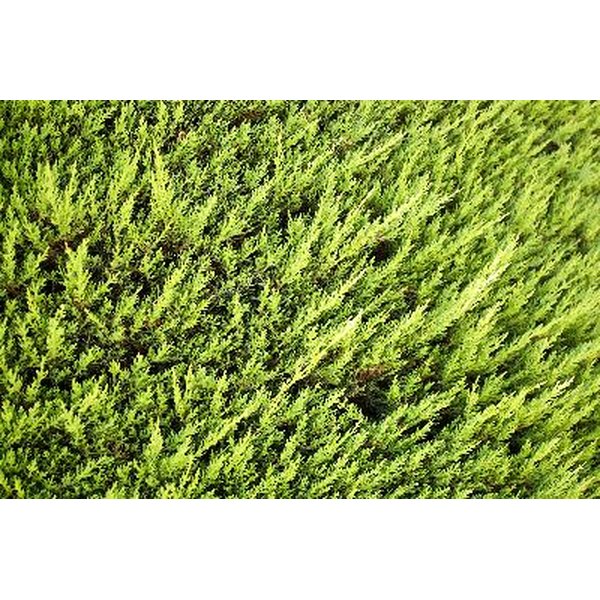 Uterine infections can be annoying and potentially dangerous, so always make an appointment to discuss treatment with your physician. In addition to traditional medicines meant to relieve the infections, there are a number of herbs you can take to help clear up viral and bacterial attacks in conjunction with prescribed options. Understanding your choices can help you and your doctor make the best choice for your condition.
Garlic
When you suffer from a uterine infection, consider eating garlic to help clear it up. This vegetable has been used as an herbal antibiotic; while it is far less effective than pharmaceutical antibiotics, it may provide you with relief, especially when used in conjunction with medicines prescribed by your physician. Consult your healthcare provider before taking it for any medicinal reason, though, as it can interfere with some drugs, including nonsteroidal anti-inflammatory drugs, and it can affect bleeding. Thus, avoid taking it before surgery.
Tea Tree Oil
Some vaginal infections if left untreated can migrate into the uterus. There is some indication that tea tree oil may be effective for treating for yeast and bacterial infections in the vagina as reported by the Mayo Clinic website, but more research is needed to determine if tea tree oil is beneficial for uterine infections as well. Speak to your doctor before taking tea tree oil for a uterine infection; he or she may request that you use tea tree oil as a supplement to traditional therapy.
Echinacea
Take echinacea, only with your physician's approval, to treat uterine infections. This herbal remedy has long been in use as a natural healing agent. A study published in the February 2008 issue of "The American Journal of Clinical Nutrition" identifies both antiviral and anti-inflammatory effects of echinacea. Note that echinacea is not recommended during pregnancy for infections as it can stimulate your uterus and trigger contractions.
Thuja
Thuja is an herbal treatment derived from certain varieties of cedar tree. Some herbalists prescribe thuja for bacterial infections, including those that occur in the uterus. This treatment can be taken in tea, as a tincture, a pill or as a liquid extract, but limit quantities – large doses may be toxic, triggering symptoms such as asthma and intestinal problems. As with echinacea, thuja is thought to stimulate the uterus, so exercise caution if you are pregnant. Only take thuja for a uterine infection after discussing it with your healthcare provider.