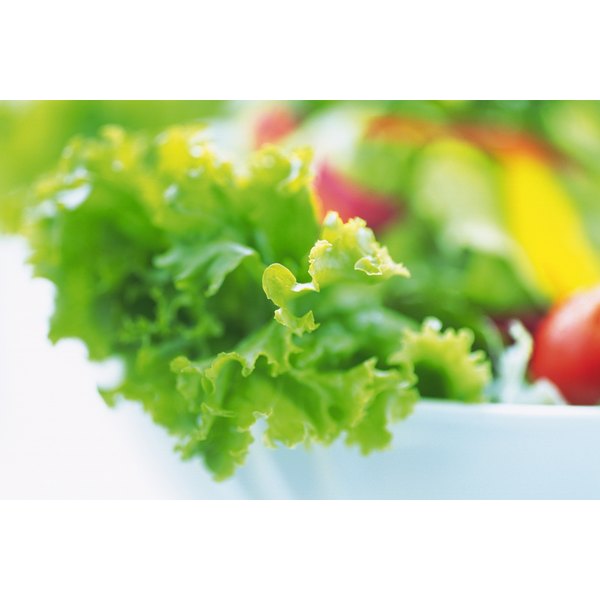 Salads like the California Dreaming Salad are often thought of as the healthy, low-calorie choice on the menu. However, the nutrition content highly depends on what is added to the salad. Several restaurant salads, including this one from the South Atlantic chain California Dreaming Restaurant and Bar, rack up more calories and fat than a Big Mac, a sandwich that contains 530 calories, 27 grams of fat -- 10 grams of which are saturated fat -- and 960 milligrams of sodium.
California Dreaming Salad Nutrition Information
On top of the mixed greens and tomatoes, the California Dreaming Salad contains plenty of higher-calorie items, including shredded ham and turkey, cheddar and Monterey jack cheese, chopped eggs, toasted almonds, warm ham, bacon and dressing. This salad ends up containing about 660 calories, 41 grams of fat -- 7 of which are saturated fat grams -- 91 milligrams of cholesterol, 1,675 milligrams of sodium, 36 grams of protein and 40 grams of total carbohydrates. Of the carbs, 6 grams are dietary fiber and 25 grams are sugar. For the average person who consumes a 2,000-calorie diet, this is a significant chunk of the percent daily values, at 33 percent of calories, 63 percent of fat intake, 70 percent of the sodium allowance, 22 percent of fiber needs and 72 percent of protein needs.