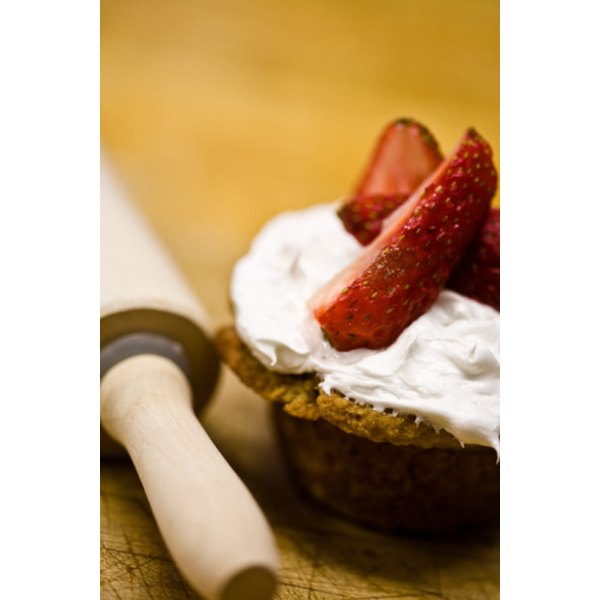 Maple syrup is probably one of the most common types of pouring syrup because of its natural properties and unique taste. Maple syrup is made by collecting sap from the sugar maple tree, and then extracting water from it. Homemade icing can enhance the flavor of all of your favorite desserts even better. By following a few simple steps, you can make a flavorful, versatile maple icing.
Whisk together, the milk and confectioners sugar. Continue mixing until you have reached a smooth consistency with no lumps.

Stir in the maple syrup. The maple syrup will give the icing its distinctive taste.

Add additional milk if desired. If you want your icing to have a more liquid consistency, adding milk will loosen the texture.

Tip

You can substitute the maple syrup for maple extract. The milk can also be substituted for water.

Maple icing can used to top cookies, cakes and other desserts when you spoon it into a zip-close bag and snip off one corner of the bag. Pipe the icing out onto slightly warm deserts.