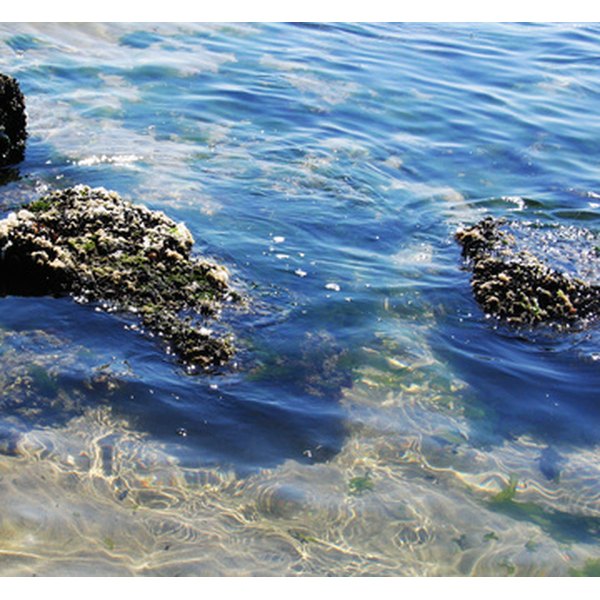 Many types of algae are not only edible, but they may also provide health benefits. Scientific studies show that compounds in algae have improved certain health conditions. Consult with your doctor before trying to prevent, treat or cure any condition with algae.
Colon Cancer
Fucoidan, a type of brown algae, may help protect against colon cancer. A study published in 2010 in "BMC Gastroenterology" found that fucoidan led to apoptosis, or cell death, in human colon cancer cells. Fucoidan interacted with the mitochondria, or the powerhouse, of the cell.
Type 2 Diabetes
Some evidence shows that algae consumption may be related to a reduced risk of Type 2 diabetes, a disease where the body either does not properly produce insulin or cells do not respond to it. A study published in 2010 in the "Journal of Nutritional Science and Vitaminology" found that Korean men who ate algae were less likely to develop the disease.
Blood Pressure
Some evidence shows that algae may help keep blood pressure levels in check. A study published in April 2010 in "Biomedicine and Pharmacotherapy" found that supplementation with algae reduced blood pressure in rats with salt-induced hypertension. The researchers note that the potassium content in brown algae is beneficial to lowering blood pressure.
Heart Health
Algae may protect the heart. This is because it has been found to affect cholesterol metabolism, which is a major consideration of heart disease. In a study published in March 2008 in "The Journal of Nutrition," a type of blue-green algae called N. commune was found to inhibit the genes involved with cholesterol metabolism, thereby having the potential to lower plasma cholesterol levels.