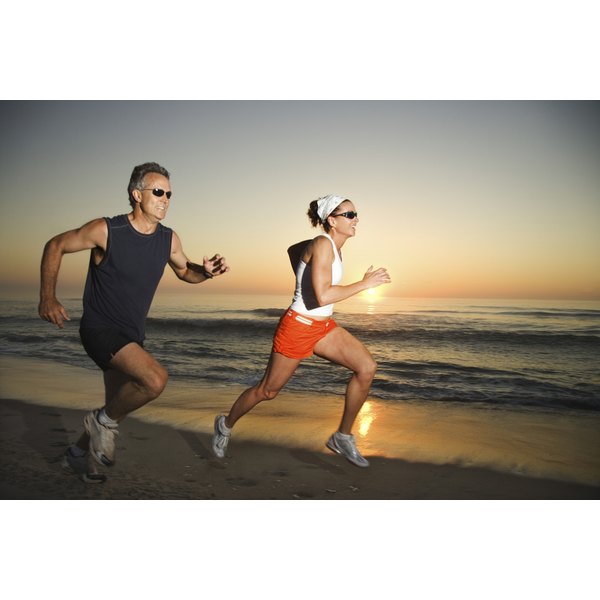 Research on sports performance has picked up tantalizing clues that morning or afternoon exercising can influence the success of your workout, depending on how you view your goals. While no study has found nighttime workouts to have specific benefits, it appears that any time you choose to work out is better than no time at all.
Morning Exercise for Weight Control
Several studies indicate that early morning exercise may improve gains in weight control. A 2010 study conducted in Belgium and published in the Journal of Physiology asked its male subjects to indulge in high-calorie, high-fat holiday-style meals. The men who exercised before breakfast each day avoided the weight gain and glucose spikes that the nonexercisers experienced. Another study, conducted at Appalachian State University in 2011, found that participants who exercised at 7 a.m. had improved sleep patterns and reduced blood pressure.
Afternoon Exercise for Training Improvement
Afternoon exercise, according to a 2009 French study that was published in Chronobiology, may be beneficial for those who seek serious improvement in their training output and sports performance. A study done by researchers at the University of California at Los Angeles on laboratory mice found that when mice were allowed to exercise in the afternoon, their body chemicals that regulate sleep were enhanced. The study was published in 2012 in the Journal of Physiology.