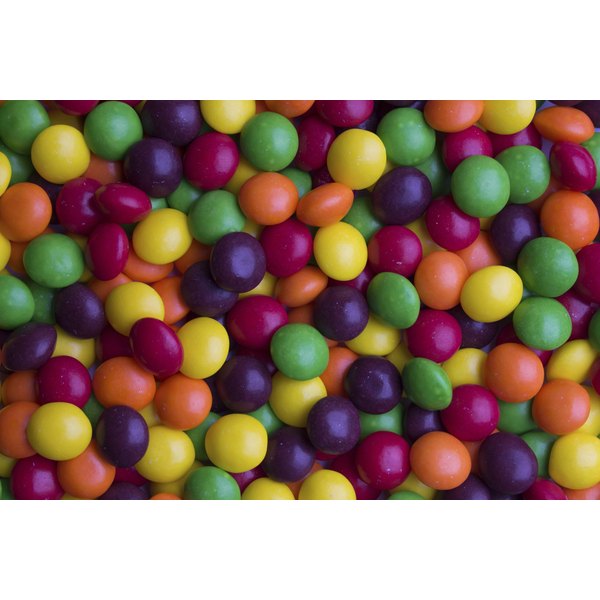 Skittles are a tangy-sweet candy manufactured and marketed by the Wm. Wrigley Jr. Company of Chicago, a division of Mars International. Original Skittles are a mix of grape, lime, lemon, strawberry and orange candies; new flavors include Sour, Wild Berry, Riddles, Tropical and Darkside. Fun-size Skittles come in 1- and 5-pound bags containing single-serving packs of 20 grams, or about 20 candies.
Tip
Skittles Fun Size has 405 Calories and 0.19 g of Protein per 100 gram serving according to the nutrition facts provided by the USDA Food Composition Database.
Nutrition in Original Skittles
A single serving of Original Skittles contains 81 calories. This includes 18 grams of total carbs, most of which is sugar, at a little over 15 grams. One serving has a little less than 1 gram of fat, 3 milligrams of sodium and no saturated fat or cholesterol. Nutritional content for the other flavors of Skittles varies slightly from that of Original Skittles.
A Sweet Treat With Vitamin C
A happy surprise nutritionally is the vitamin C content at a healthy 13.4 milligrams, which is more than half the daily requirement of 22 milligrams of vitamin C for children ages 4 to 8. The daily C requirement for children ages 9 to 13 is 39 milligrams. Of course, the justification for eating these starts to wane as you age: Teens need about 60 milligrams of vitamin C a day, and adults need between 60 and 75 milligrams.