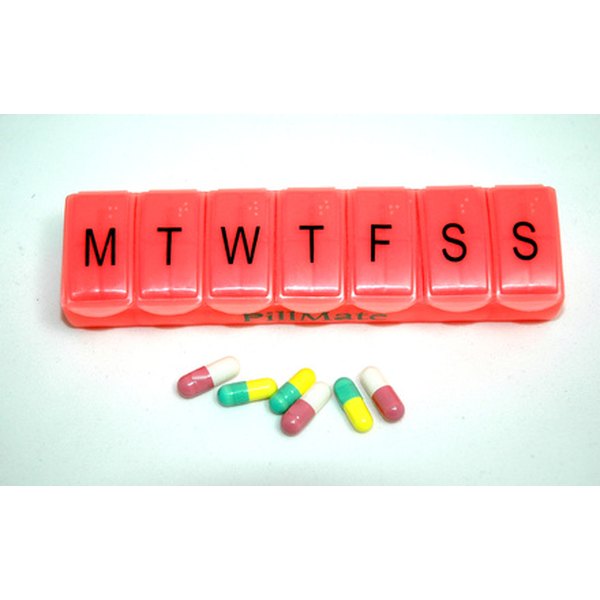 Whether a supplement can really help you look younger is debatable. Because supplements are not classified as drugs in the U.S., Food and Drug Administration (FDA) approval is not required. Thus, no testing or clinical trials are necessary. Some vitamins and minerals can help your skin's health and others might keep you young through improving your overall health and well-being from the inside out. However, be careful of any pill promising youth and beauty.
Human Growth Hormone
Human growth hormone or HGH is a somewhat controversial supplement. Although pills exist, the best way to get the hormone is still via injection. Many companies are selling HGH over the Internet, though it is actually a prescription-only product. HGH affects many aspects of your body, including the health of your cardiovascular system and the way your body processes and accumulates fat. It also controls the production of collagen and the thickness of your hair.
Vitamin A
Vitamin A is such a powerful antioxidant, it is used to make tretinoin, a prescription anti-wrinkle cream. Taking vitamin A supplements won't magically erase your wrinkles, but it can help improve the health of your skin. Vitamin A protects the skin from damage due to free radicals and environmental pollutants. Vitamin A also protects your vision. Better eyes means less chance you will need glasses, which can also cause you to look older.
Gamma-Linolenic Acid (GLA)
GLA is an essential fatty acid that's key to the health of your hair and skin. There's some evidence that GLA can help ease symptoms of eczema, according to the University of Maryland Medical Center. This is clear indication of how good GLA can be for your skin. This essential fatty acid helps stimulate skin growth and can be an excellent ally when trying to promote healthy skin.
Vitamin C
Vitamin C is an antioxidant, just like vitamin A and is also essential in preserving skin and hair health. However, vitamin C also helps in another way. Iron is one of the most important nutrients to help hair growth and prevent hair loss. However, iron cannot be absorbed well unless you have a steady supply of vitamin C in your diet. Since hair loss can make you look older than you are, it makes sense to preserve whatever hair you currently have. The B vitamins are also essential to hair health, so consider adding those to the mix.