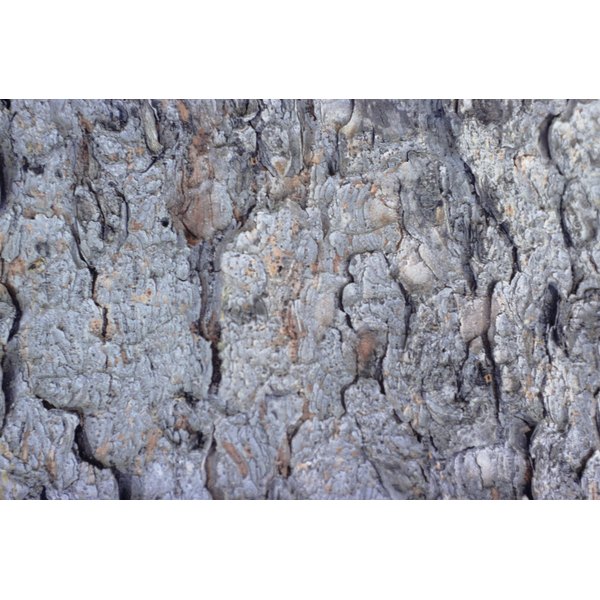 Pycnogenol is an herbal dietary supplement that "Today' Dietitian" magazine notes is unique in its potential ability to affect a variety of health conditions. Pycnogenol is the name for pine bark extract that comes from the maritime pine tree Pinas pinaster, which grows in France. Pine bark extract contains proanthocyanidins, which are antioxidants. Research studies indicate that pycnogenol functions as an antioxidant, contains anti-inflammatory properties and widens blood vessels. Check with your doctor before taking pycnogenol to treat any medical condition.
Heart Health
Heart health is one area in which pycnogenol has shown benefit as a preventive agent or as an adjunct to traditional treatment. A study in the December 2005 issue of the journal "Biomedical Reviews" explains exactly how pycnogenol functions for heart health. The primary function is in its ability to cause the blood vessels to relax. When this occurs, blood can flow easily through the blood vessels, decreasing blood pressure and hypertension and improving circulation. Pycnogenol also improves LDL cholesterol levels, which decrease the risk for heart disease, according to this study.
Venous Insufficiency
Chronic venous insufficiency describes the difficulty of veins in the leg pumping blood back to the heart. Some research has been completed in this area and appears to be positive regarding the effects of pycnogenol and venous insufficiency. The results so far indicate pycnogenol is beneficial in managing the symptoms of venous insufficiency. An April 2006 study in the "Clinical and Applied Thrombosis/Hemostasis" journal reports beneficial effects and improvements in pain, swelling and microcirculation in patients with chronic venous insufficiency and the use of pycnegenol after eight weeks of supplementation.
Asthma
Pycnogenol has also shown benefit as an adjunct treatment for asthma in children. A study published in the 2004 "Journal of Asthma" looked at the effects on asthma after three months of supplementation with pycnogenol. The children in the study experienced improved pulmonary function and asthma symptoms and reduced dosage and use of rescue inhalers. More studies like these need to be completed before firm claims can be made. Supplementation should be discussed with your physician to prevent adverse side effects.
Osteoarthritis
Osteoarthritis is another health condition pycnogenol may benefit due to its anti-inflammatory effects. A study in the April 2008 "Phytotherapy Research" journal reports the effects of 100 mg of pycnogenol on osteoarthritic symptoms after three months of supplementation. Walking distance was prolonged, medication doses decreased, treatment costs decreased and swelling in the ankles decreased in comparison to the placebo.