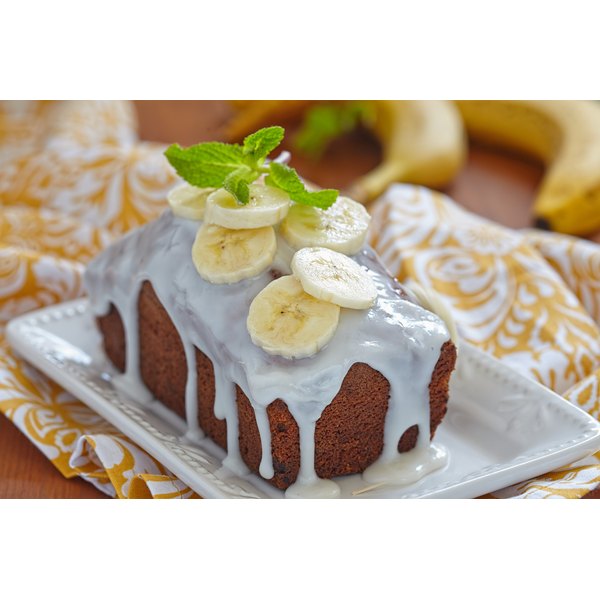 Frosting is often laden with butter and refined sugar, but these elements are not necessary for a rich, decorative cake topping. Nutritious ingredients such as nut butter, yogurt and tofu add creaminess without the help of butter, while natural sweeteners like honey can replace refined sugar. Putting together a few of these common ingredients, you can make a healthy – even vegan – frosting to enhance any cake.
Nut Butter Frosting
It only takes three ingredients and a few minutes to whip up a delectable frosting with nut butter. Use smooth, natural peanut, almond or cashew butter for this recipe. Stir together two parts nut butter with one part honey or real maple syrup. Add a teaspoon of vanilla extract for every cup of frosting, and stir until smooth. For the smoothest texture, have all the ingredients come to room temperature first.
Tangy Yogurt Frosting
The tangy flavor of yogurt pairs well with cakes that are traditionally topped with cream cheese frosting. Drain a cup of plain, thick yogurt – such as Greek-style – in a colander lined with cheesecloth or a coffee filter. After a few hours draining in the refrigerator, the yogurt will be the consistency of thick sour cream. Sweeten the yogurt with 2 to 3 tablespoons of agave or honey. Finish the frosting with a teaspoon of vanilla extract or lemon zest.
Vegan Chocolate Ganache
Chocolate ganache is a classic recipe that does not require any added sugar. For a lighter version, swap out the heavy cream for nondairy milk. Melt chopped semisweet or bittersweet chocolate into an equal amount of nondairy milk, such as almond or soy milk. Let the mixture cool to room temperature for a spreadable consistency. For an even firmer frosting that works well for piping, chill the ganache in the refrigerator for up to 30 minutes, stirring frequently.
Creamy Tofu Frosting
When you need a mild, white topping to tint and flavor as you please, this tofu-based frosting does the trick. In a blender or food processor, puree 8 ounces of room-temperature firm tofu with 3 tablespoons agave or honey, 2 tablespoons melted coconut oil and a pinch of salt. Flavor the frosting with a half teaspoon of extract, such as vanilla or peppermint. For a firmer consistency, chill the frosting in the refrigerator for about an hour.