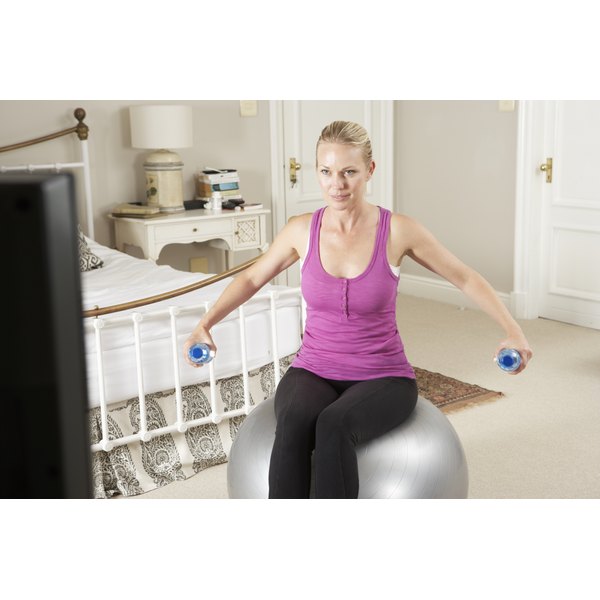 Whether you're still bouncing back from delivery or chasing after young children, you need a workout DVD that respects your body and your time. Be sure to consult with your doctor before beginning any postpartum workout program.
Postpartum Workouts
"Lindsay Brin's Postnatal Boot Camp" and "Shiva Rea Mama & Baby Yoga" are two excellent workouts during the postpartum period, according to New Parent. Other top options include "Leisa Hart's FitMama: Postnatal Workout" and "Billy Blanks: Postnatal Power - Tae Bo Workout," which are both designed to help new moms shed baby weight while respecting their recovering bodies.
Workouts with Children
For moms who want to encourage their children to exercise, "Mom and Toddler Fitness - Tone, Strengthen, and Play" and "Strong Mamas, Fit Families" both offer family workouts. For moms of babies, "Jennifer Gianni's Fusion Pilates - Exercise with Baby" and "Happy Baby Workout" provide a fun way to keep little ones engaged while giving mom a good workout.
Just for Mom
Regaining your pre-pregnancy physique tops the list for many moms, making fitness expert Tracey Mallett's "Get Your Body Back" workout the best option for losing pounds and toning up. For busy moms who need time to de-stress and balance energy levels, "Busy Mom Yoga: Core & More with Stacy McCarthy" is your best bet.