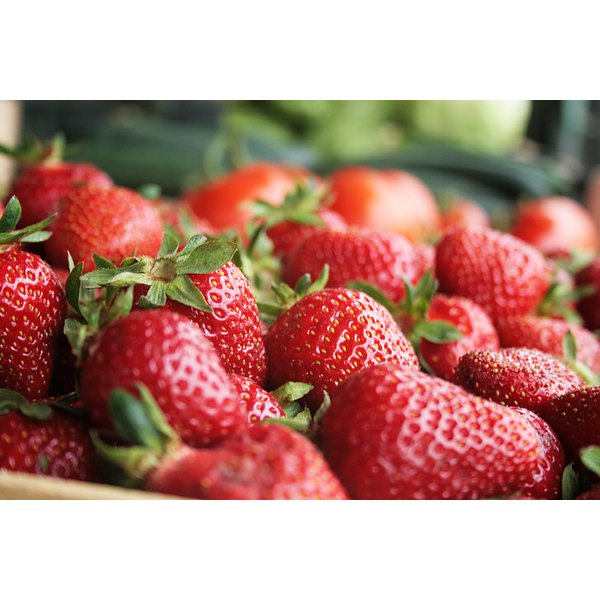 According to the University of Illinois Extension, strawberries are a member of the rose family and are the only fruit with their seeds on the outside. They are one of the most concentrated fruit sources of vitamin C and fiber compared to their low calorie content.
Tip
Strawberry has 412 Calories and 4.90 g of Total lipid (fat) per 100 gram serving according to the nutrition facts provided by the USDA Food Composition Database.
Calories
One cup of whole strawberries provides 46 calories, making this delicious red berry one of the lowest calorie fruits.
Carbohydrate Protein and Fat
One cup of whole strawberries provides 11 g carbohydrate, 1 g protein and less than 0.5 g fat.
Vitamins
One cup of whole strawberries provides more than 100 percent of the daily value for vitamin C, containing 85 mg of this vitamin. It also provides 35 mcg folate and 17 IU vitamin A.
Minerals
A cup of whole strawberries has 23 mg calcium, 0.6 mg iron, 220 mg potassium and just 1mg sodium.
Fiber
Strawberries provide 2.9 g fiber in one cup of whole fruit. Much of the fiber comes from the seeds.