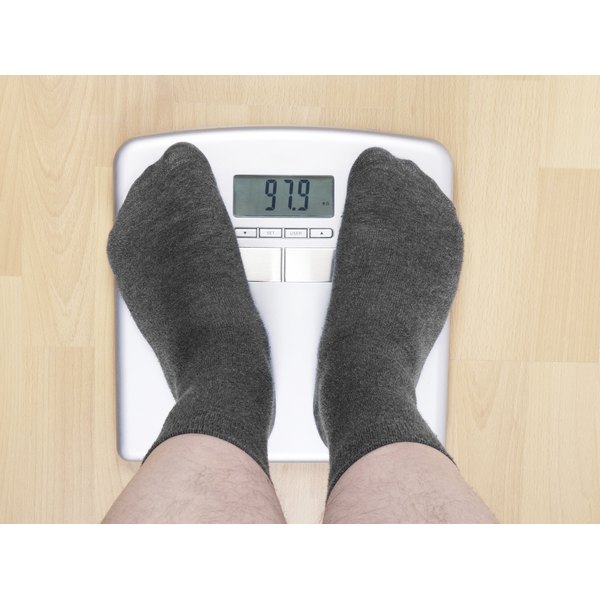 The kola nut belongs to the cocoa family and is native to Africa, as well as being widely available in Central and South America. The kola nut can grow up to 2 inches long and looks like a chestnut, with its brown-colored shell. Kola nuts help reduce sensations of hunger and tiredness and are chewed throughout Brazil and the West Indies to help with digestion and to combat other ailments.
Metabolism Booster
In a 2006 publication of the "African Journal of Biotechnology," scientists noted that liquid extracts from the kola nut boosted heart rate and metabolic rate. When taken in too high a dose, however, the kola nut extract could potentially cause heart failure in the rats used for the study. Scientists, when comparing their conclusions to previous studies on caffeine's affect on heart rate and metabolism, found the results of their kola nut study to be similar. In low concentrations, caffeine -- like kola nut -- boosts heart rate and metabolism but at greater concentrations can be fatal. Scientists concluded that people who eat more than one kola nut per day may be at greater risk of developing heart disorders.
Lowers Body Weight
An animal study published in 2009 in the "Nigerian Journal of Physiological Sciences" found that mice fed a kola nut or caffeine-enriched diet ate less and weighed less at the end of the study than the mice in the control group. It was only mice on the caffeine-enhanced diet, however, that drank less water and had less locomotor activity; mice on the kola nut diet did not show significant decrease in these areas. The scientists concluded that a kola nut diet could help lower body weight and that the effects of kola nut -- particularly in the areas of locomotor activity and thirst -- may not be entirely due to the caffeine content in kola nuts.
May Help With Prostate Cancer
A 2009 article in the "Journal of Toxicology" stated that compounds derived from kola nuts were shown to be effective in stopping prostate cancer. These nonsteroidal compounds from the kola nut, phytoandrogens or phytoestrogens, may cause a chain reaction that leads to prostate cancer cell death. The scientists, however, stated that their findings warranted significant further research. Consult with your doctor before using kola nut to avoid any complications with medication your doctor is prescribing.
Protects Against Infections
A 2004 edition of "Phytotherapy Research" found that kola nut extracts can help prevent the growth and spread of certain bacteria. Members of the mycobacterium species -- responsible for illnesses such as meningitis and tuberculosis -- showed significant reduction in growth and development when introduced to kola nut extracts that were between 4 and 10 micrograms per milliliter. The extracts were made from the root, stem and leaves of the kola nut plant. The root extract had the highest concentration and was the only one effective against the bacteria for tuberculosis and meningitis.