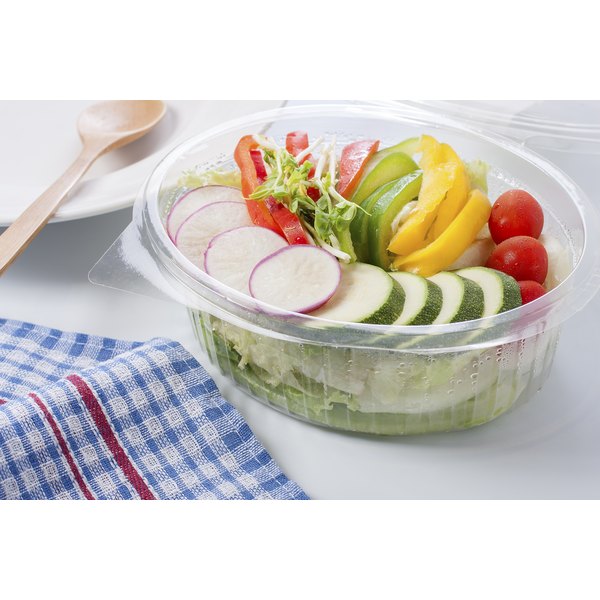 When you're busy and on the go, it can be easy to skimp on healthy meals and snacks. If you find yourself frequently relying on take-out or the drive-through, planning ahead and keeping some quick and healthy foods on hand will help you stick to a healthy diet and eat well, no matter where you are or how busy your schedule gets.
It's All in the Planning
Planning ahead is important for healthy eating and even more so when your schedule is busy and time is short. Think about where you'll be and what you can make or bring for quick meals and snacks. Make a grocery list and stock the refrigerator and pantry with essentials that can be packed ahead of time for breakfast on the go or lunch in the car. Have a plan for easy dinners, and do some of the prep like cutting up vegetables, grilling chicken or cooking a batch of brown rice ahead of time, so that dinner can be pulled together in a few minutes.
Don't Skimp on Breakfast
A balanced breakfast provides energy you'll need for your day, so don't skip this important meal. To start your day off right, include a good source of protein to keep you full, like eggs, low-fat cottage cheese or Greek yogurt, as well as a serving of fruit and some whole-grain bread or cereal for energy and fuel. If you don't have time to eat before hitting the road, pack portable foods like low-sugar instant oatmeal packets, hard-boiled eggs, fruit and plain yogurt and eat as soon as you get a chance.
Portable Foods Can Be Nutritious
If you're stuck in the car running to meetings or errands, pack healthy snacks and a sandwich in an insulated lunch bag, so you're not starving later in the day. Good portable snacks include nuts or trail mix, cut fruit or vegetables, or even a cheese stick with whole-wheat crackers. For the healthiest sandwiches, stick to lean meat from the deli like turkey or chicken breast, load up on vegetables and serve it on whole-wheat bread, wrap or pita. Don't forget to pack a few bottles of water.
Take-Out Rules
Sometimes despite your best efforts to plan, you may find the need to grab a meal out, so do your best to keep it low-fat and balanced. Choose salads with lean protein like chicken or fish, vegetable or grilled chicken wraps, or vegetable- and broth-based soups for the lowest fat and calorie choices. Choose water over high-sugar sodas or sweetened beverages, and skip the burgers and fries or Italian subs, which are high in fat and low in nutrition.