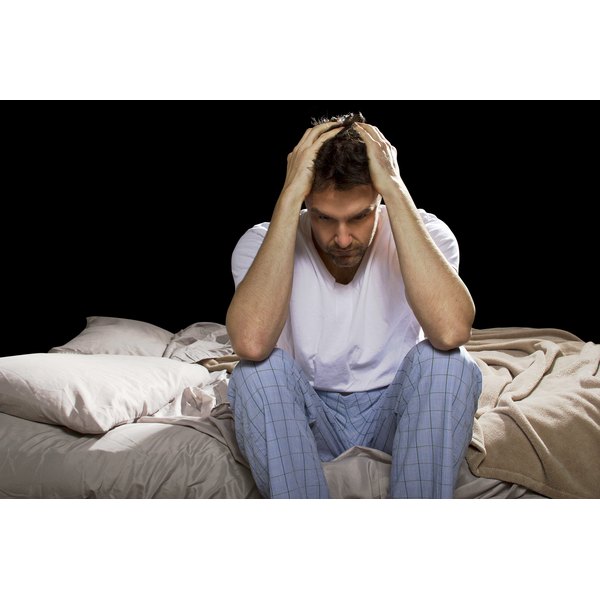 Insomnia is a significant problem that can frequently go undiagnosed or untreated because it is sometimes associated with other undiagnosed medical or psychiatric disorders. And, because sleep patterns can change with aging, some adults believe that difficulty sleeping and insomnia are to be expected as they grow older. Effective treatments are available for most reasons that individuals suffer from insomnia. Any treatment used for insomnia should be discussed with your primary care physician to ensure that it will not interact with other medications or underlying medical conditions that you may have.
Black Cohosh
Black cohosh is an herb that is sold as a dietary supplement. It is the main ingredient in a menopausal product called Remifemin. According to the National Institutes of Health Office of Dietary Supplements, black cohosh is a perennial plant that is native to North America. Historically black cohosh was used by North American Indians for the treatment of kidney disorders, sore throats, gynecological disorders, colds, coughs, constipation and to induce lactation. Some alternative medicine practitioners will prescribe it for lung conditions, common neurological conditions, and inflammation of the uterus or ovaries.
Insomnia
The term insomnia is used in a variety of ways throughout medical and popular literature. However, it is most often defined as the inability or difficulty an individual has sleeping, according to Thomas Roth, Ph.D., in his 2008 article in the "Journal of Clinical Sleep Medicine." In medical literature, insomnia can sometimes be described by the presence of disturbances in electronic brain waves picked up on an EEG. Because insomnia is often associated with a chronic disorder, there can be substantial negative impairment on an individual's quality of life. People who suffer from insomnia also have an increased occurrence of accidents and suffer from compromised work productivity. Links have been found between individuals who suffer from chronic insomnia and those who have a high rate of psychiatric disorders, although which came first is still in question.
Black Cohosh Use for Insomnia
Black cohosh is an herbal supplement commonly used to treat menopausal symptoms, according to the University of Maryland Medical Center. It is a popular alternative to prescription hormonal therapy for the treatment of migraine headaches, sleep disturbances, hot flashes, mood problems, palpitations and night sweats associated with menopause. Hot flashes, night sweats and heart palpitations are common menopausal symptoms that negatively impact quality of sleep. Black cohosh helps to provide women with some degree of relief from these symptoms and the concurrent sleep disorder. Although this herbal supplement may be used for other conditions, it has not been useful for individuals suffering from insomnia without a menopausal causative factor, notes UMMC.
Precautions
Herbal supplementation has been used by alternative medicine practitioners and traditional Western medicine physicians to help strengthen the body and treat diseases. However, supplements also contain active ingredients that can trigger side effects, interact with other medications or herbs, or create other medical problems for patients. Before taking any herbal supplements, it is important to discuss your plans with your primary care physician. Individuals taking high doses of black cohosh have reported side effects that can include abdominal pain, diarrhea, headache, joint pain, nausea, vomiting, weight gain and slow heart rate. UMMC notes that research has been limited and produced mixed results as to whether or not black cohosh inhibits or stimulates the growth of breast cancer cells, so women who have a history of breast cancer or those at high risk should not take black cohosh.