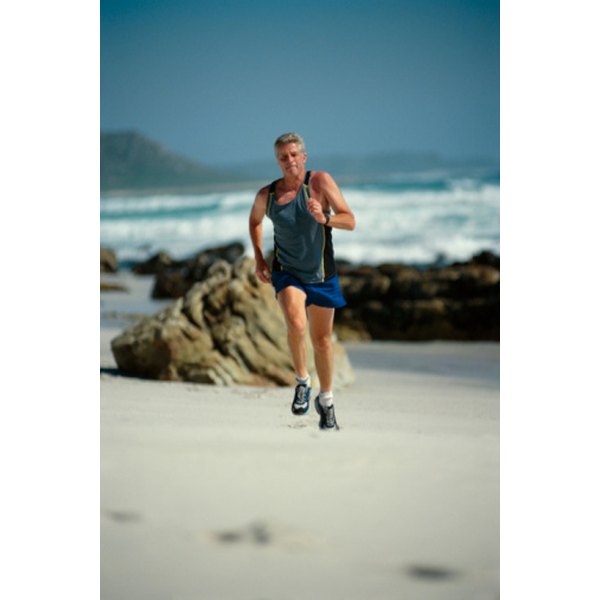 Weight vests are used to develop overall body strength. The weighted vests are designed to fit snuggly on your body and cause your body to get used to carrying more weight while performing certain tasks. Because your body grows accustomed to functioning with the added weight, you will feel lighter and much more explosive once you remove the vest. Different makes and models of weighted vests can take your running activity to the next level.
Altus Be Fit Look Fit Power Vest
The Altus Be Fit Look Fit Power Vest has an adjustable weight range from 1 to 20 pounds. This full abdomen-covering vest has small internal padding to add to comfort. It has easy release buckles for easy removal and is equipped with a small convenient pocket to fit your personal media devices such as iPods or mp3 players.
Altus Adjustable 12-20 Pound Max-Vest
The Altus Adjustable 12-20 Pound Max-Vest weighs 12 pounds but comes with eight individual 1 pound weights to increase the vest to its 20 pound weight limit. This vest has a streamlined design that covers only your back and sides. The vest helps you develop agility, speed and power while taking your cardio to the next level.
V-MAX Series Vest
The V-MAX Series vest has a snug but comfortable fit to allow maximum mobility while running and training. Both the body and shoulders of the V-Max series vest are padded. Triple stitching adds to the durability of the vest. The V-Max series comes in 16 colors and has seven vests ranging from 25 to 100 pounds.
ZFO-50LBS Adjustable Weighted Vest
The ZFO-50LBS Adjustable Weighted Vest is built for body contour. A sagging, moving vest can be a distraction to your workout because of weight shifts. This vest is designed to stay tight on your body in the midst of your most extreme workout. While fitting secure on the body, this vest manages to permit free and easy breathing.