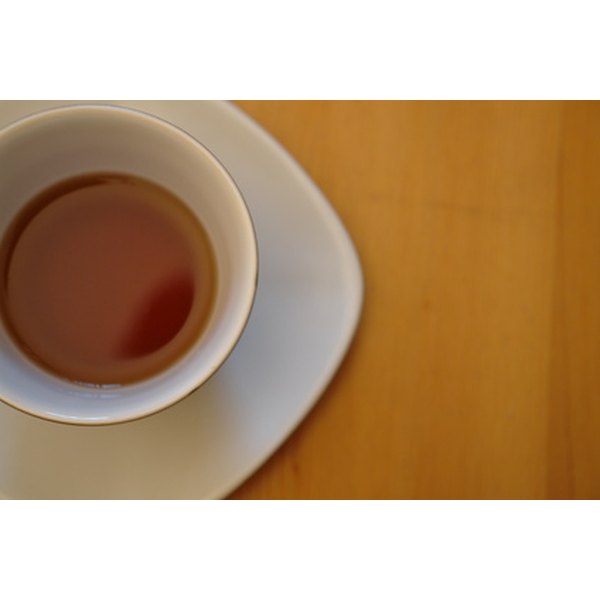 Rooibos, a native plant of Southern Africa, is a member of the legume family. The name rooibos means "red bush" in Afrikaans and aptly describes the leaves and tea made from them. Rooibos tea is a traditional beverage in South Africa and has in recent years enjoyed widespread popularity throughout the world. Recent research has revealed some significant health benefits of rooibos tea for a variety of conditions, notably allergies.
Historical Use
Rooibos is traditionally used to treat allergies, asthma and skin ailments, according to a study by E. Joubert, at ARC Infruitec-Nietvoorbij, Stellenbosch, South Africa. The study of the history of rooibos, published in the October 2008 "Journal of Ethnopharmacology," emphasized the need for further research to identify the active constituents and potential drug interactions of rooibos.
Immune-Modulating
Its high flavonoid content makes rooibos a powerful antioxidant and immune system stimulant, according to K. Kunishiro et al from the Department of Immunochemistry, Faculty of Pharmaceutical Sciences, Okayama University, Japan. In the study, published in the October 2001 "Bioscience, Biotechnology and Biochemistry," rooibos tea extract modulated levels of interleukins -- hormone-like substances that act as signaling molecules in the immune system -- in a pattern that promoted the ability of the immune system to form a highly specific response. The researchers concluded that their results indicate a potential benefit of rooibos in allergy, infection and cancer treatment.
Anti-inflammatory
Anti-inflammatory activity of rooibos flavonoids is stronger than that of other types of flavonoids, according to a study by H. Baba et al from the Department of Pediatrics and Adolescent Medicine, Juntendo University School of Medicine, Tokyo, Japan. In the study on laboratory rats, blood levels of the high-powered antioxidant superoxide dismutase in rats given rooibos were significantly higher than in a control group that did not receive rooibos. The researchers concluded that rooibos may be useful as a supplement for the treatment of inflammatory disorders, such as some allergies. It also has an added advantage of being caffeine free. The study was published in the October 2009 "Pediatric International" journal.
Fermented vs. Unfermented
For treating allergies, consider unfermented rooibos tea, which has a higher antioxidant content than fermented rooibos, according to a study by L. Bramati from the Istituto Tecnologie Biomediche, Milan, Italy. In the study, total antioxidant activity of unfermented rooibos was measured to be twice as high as that of the fermented form of the plant. Additionally, the researchers noted that rooibos contains approximately 50 percent less antioxidant content than tea made from fermented or unfermented forms of the tea plant Camellia sinensis. The study was published in the December 2003 "Journal of Agricultural and Food Chemistry."