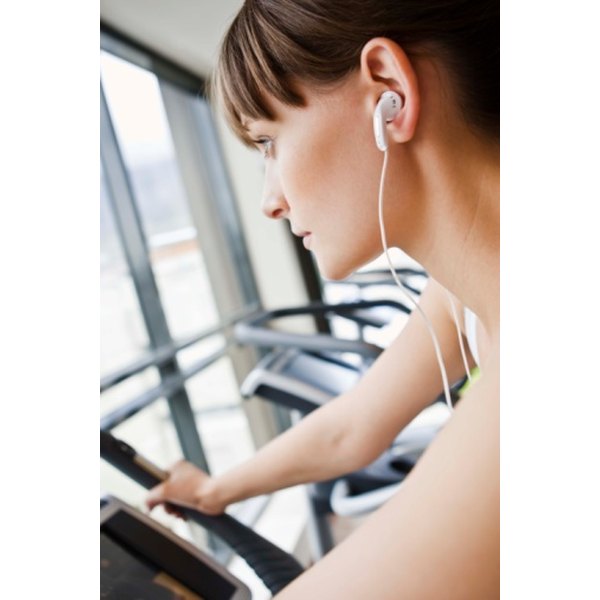 Attention deficit disorder is a behavioral condition in which you experience periods of inattention, impulsive behavior, inability to focus and in some cases periods of hyperactivity. Attention deficit disorder is often referred to as ADD or ADHD. In some cases you may be able to control the symptoms of attention deficit disorder through exercise. You will need to ask your doctor if you would benefit from occasional or regular exercise as part of your treatment plan for ADD.
Attention Deficit Disorder
Attention deficit disorder is often diagnosed around the time a child starts developing learning skills at school. Having difficulty focusing on the task at hand, not being able to keep up with other classmates, daydreaming and acting irrationally are often some of the initial signs a child should be tested for attention deficit disorder. If he is failing in school, not comprehending material or attention seeking, his teacher may recommend testing from a school psychologist or a medical professional. Hyperactivity often accompanies attention deficit disorder and he may be diagnosed with attention deficit hyperactivity disorder. If a child is showing extreme behavior problems and struggles to function properly at home, academically and socially, he should be tested. Adults may also go undiagnosed through childhood or have shown only subtle signs throughout the years. Generally, a physician will make a diagnosis if you have had symptoms that persist over a six-month time frame or they interfere with everyday activities. Your physician may recommend exercise to help reduce stress and help you focus.
Challenges
Attention deficit disorder can negatively affect your daily living. The biggest difficulties can occur at school and negatively affect a good education. One way this can happen is through careless mistakes. This can occur by not paying attention to detail, not retaining information properly and having trouble staying focused on tasks at hand. If you have attention deficit disorder you may have papers or notes scattered all over, this can carry on through adulthood making it challenging to plan ahead and finish projects correctly, neatly and on time. Incorporating exercise into your day-to-day living may help boost brain power and prevent sluggishness.
Recommended Exercise
Exercise is important for all children and adults. Children should get up to 60 minutes of exercise every day. This can include physical activity during gym class at school, after school sports and exercise programs and roller blading or bike riding after school. Exercise scattered throughout the day will help keep blood flow circulating through the body and may stimulate brain activity while reducing stress. Adults should get 30 minutes of exercise daily up to five days a week. Being physically active will keep you alert, focused and ready to tackle mental projects.
Benefits
When you have attention deficit disorder it is important to use all of the resources you are given to help deal with your condition. Working with a mental health professional, school support staff, medical doctor and physical trainer can help make sure you are getting the most out of your treatment. If you choose a physical trainer she can help you stay on track with your fitness goals and offer exercise drills tailored to your personal fitness level.