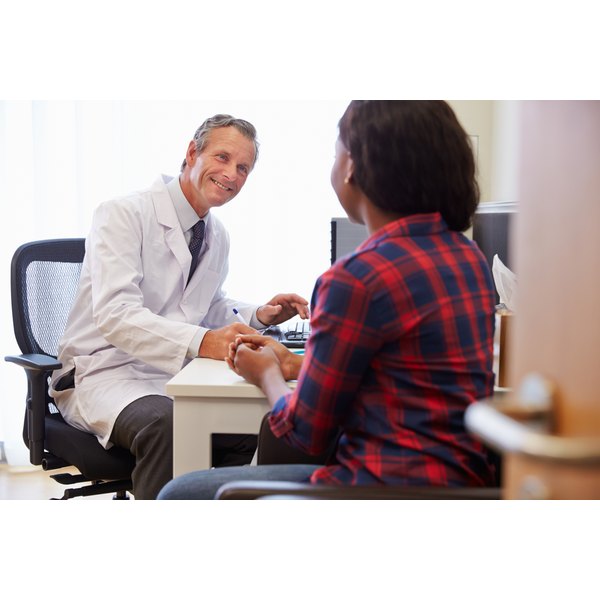 Indole-3-carbinol, commonly abbreviated I3C, is a natural supplement derived from vegetables in the cabbage family, such as broccoli and cauliflower. Though indole-3-carbinol is not an essential nutrient, taking 300 to 400 mg of this supplement daily has been demonstrated to prevent breast cancer in preliminary studies; however, additional research is necessary to validate the purported anticancer properties of this supplement, the University of Michigan Health System warns. Talk with your medical provider about indole-3-carbinol side effects before you begin using this supplement.
No Side Effects
When used as directed, indole-3-carbinol typically does not cause side effects. However, be sure to let your doctor know if you experience any unusual health problems while receiving treatment with this supplement.
Skin Rash
Health professionals with the Memorial Sloan-Kettering Cancer Center report that certain people may develop a skin rash following treatment with indole-3-carbinol. The red, irritated patches of skin are temporary, but may appear dry or begin to itch. Seek care from your doctor if your skin rash persists or becomes severe.
Overdose
Treatment with high doses of indole-3-carbinol may result in an overdose. At very high doses, this supplement may cause nausea, involuntary body tremors or equilibrium imbalances, RxList warns. Consequently, you may experience difficulty moving about normally without assistance. Contact your doctor immediately if you experience overdose side effects while you are taking indole-3-carbinol.
Medication Interactions
Talk with your doctor about all medications you are taking before beginning treatment with indole-3-carbinol. Avoid taking this supplement in conjunction with other medications that are metabolized or broken down by your liver, such as cytochrome P450 substrates, RxList reports. Concomitant use of such drugs may reduce the efficacy of your treatment. Specific medications to discuss with your doctor include fluvoxamine, tacrine, haloperidol, clozapine, cyclobenzaprine and imipramine.