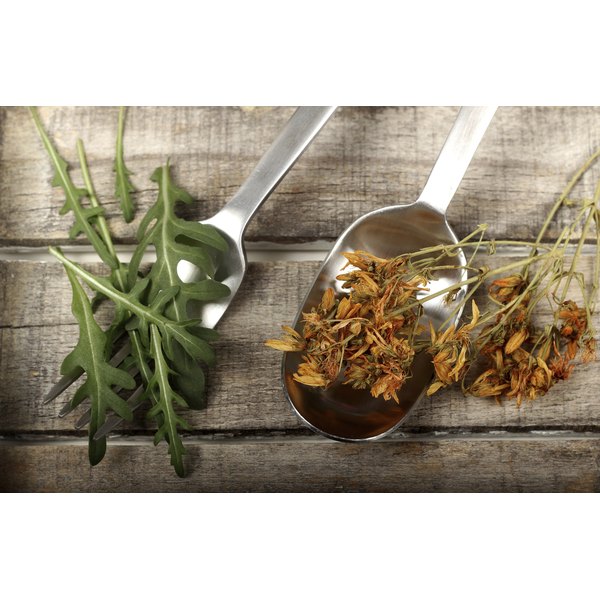 A bachelor's of science degree in holistic nutrition prepares you to educate your clients about foods, supplements and herbs to lead a healthier lifestyle. As a holistic nutritionist, your focus on the well-being of individuals travels beyond the knowledge of carbohydrates, fats and protein, however. Your promotion of emotional, physical and spiritual health revolves around food, diet and nutrients necessary to gain optimum benefits for better well being.
Education Required
In order to practice holistic nutrition, you must enroll in a four-year program with training and coursework that leads to a bachelor of science in holistic nutrition. The program prepares you to assess the nutritional needs of your clients and help them make adjustments to their current lifestyle. Holistic nutritionists learn the importance of natural supplements and foods in order to reduce stress and detoxify the body. Aside from a basic nutrition course, subjects such as nutritional consulting, digestive physiology, diet planning, herbology and nutritional supplementation are required in order to graduate.
Schools Offering the Program
Many programs nationwide offer a bachelor's degree in holistic nutrition. The National Association of Nutrition Professionals has set standards for holistic nutrition education programs to adhere to in order to qualify its graduates as certified practitioners. Schools such as the Clayton College of Natural Health are registered with the National Association of Nutrition Professionals and provide a bachelor of science in holistic nutrition. You must earn 60 credit hours of a nutrition based curriculum aside from 60 hours of general education. Courses comprise of material focusing on holistic nutrition consulting, food preparation and holistic health, to name a few.
Skills Acquired
As a graduate of a bachelor of science in holistic nutrition, you must portray critical thinking and active listening skills to help clients reach their nutritional goals in a holistic manner. A thorough understanding of theories that revolves around diet and nutritional supplementation is required to alter your client's lifestyle in order to prevent disease and extend life spans. Your coursework should prepare you to counsel in an effective manner and teach the importance of whole foods to your client.
Career Options
In a time where people are more aware of nutrition and health, the opportunities for a graduated holistic nutritionist are endless. Although holistic nutritionists seek employment throughout fitness clubs, school and corporate settings, many are also self-employed and run their own consulting practices. As a holistic nutritionist, you can also work in research, write nutrition guides or work as a chef.
Economic Outlook for Holistic Nutritionists
According to Education-Portal.com, graduates of a bachelors of science in holistic nutrition have a typically favorable economic outlook and are employed throughout chiropractors' offices, health clubs and natural food stores. By joining the National Association of Nutritional Professionals, you are nationally recognized as a holistic nutritionist and given professional registration within the field.