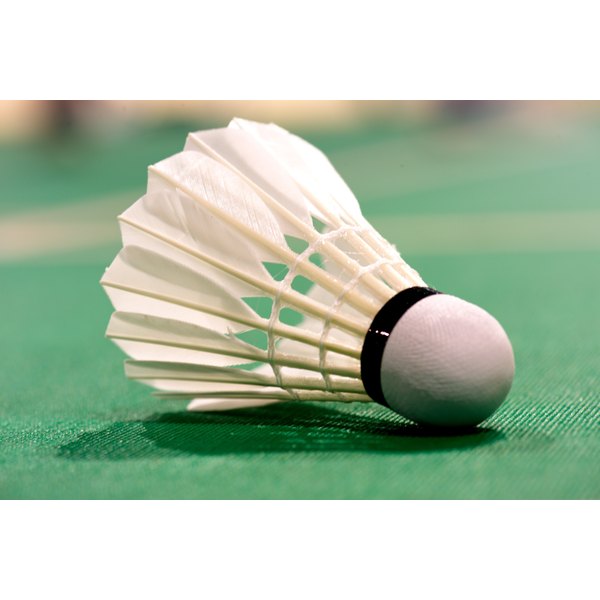 Traditional shuttlecocks are made from 16 goose or duck feathers stuck into a cork which is then covered with soft leather. Modern shuttlecocks are now made of plastic or nylon, although traditionalists still prefer the feathered shuttle, or birdie, which is used in professional play. For unknown reasons, purists believe that the best feathers come from the left wing of Chinese ducks or geese.
Best Feathered Birdies
The Yonex brand of feathered shuttlecocks is a clear choice for advanced players. Their Aero Club and AS 50 lines are tournament grade with uniform stability over distance and are designed for play under a wide range of temperatures and altitudes. The Yonex AeroSensa 30 is the licensed shuttlecock of the Olympic sand International Badminton Federation. In 2011, these birdies sold for $20 to $50 per dozen.
Best Synthetic Shuttlecocks - Tournament Grade
Again Yonex comes in as a clear winner with its tournament-grade Mavis 1000 line of plastic shuttlecocks. Also scoring well in this category is the Head Air Performance 500 line. Both are good choices for the intermediate to advanced player interested in club play and are durable with qualities similar to the feather shuttles. In 2011, these shuttlecocks sold for $10 to $15 per set of six.
Best Synthetic Shuttlecocks -- Amateur Grade
The Yonex Mavis 370 is the most popular plastic shuttlecock for all-around play. Coming in close are the Head Air Performance 500 and the Yonex Mavis 2000 Nylon shuttle. All three of these shuttles are designed for medium play and normal altitudes. They are durable and fly similarly to the more expensive shuttlecocks. Expect to pay $12 to $15 per six shuttlecocks as of 2011.
Best Backyard Shuttlecocks
Backyard or recreational shuttlecocks are usually included in sets containing rackets, nets and poles. Additional shuttlecocks can be bought. Any of the shuttlecocks used for amateur play are also suitable for recreational play. If cost is a concern, the best entry level backyard shuttlecocks are the Halex brand. Halex sells backyard sets and replacement shuttlecocks known for their durability. A set of six runs about $5 as of 2011.