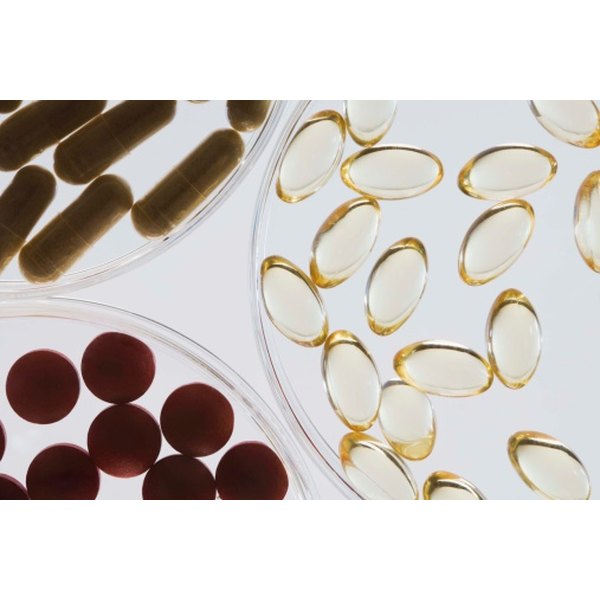 Vitiligo is a skin pigmentation disorder that causes white patches of skin, usually in sun-exposed areas. Vitiligo commonly runs in families and in many instances coexists with other autoimmune conditions like thyroiditis and rheumatoid arthritis. Treatment of vitiligo is not easy. Combination treatment using light therapy, creams or ointments, depigmentation and skin grafting surgery are sometimes necessary to control the condition. When all else fails, camouflaging is effective in reducing the cosmetic burden of the disease.
Folic Acid
Among the supplements that can possibly prove effective in the treatment of vitiligo is folic acid. Folic acid is a water-soluble vitamin that is essential in the maintenance of the genetic integrity of cellular DNA, so folic acid, also known as folate, is essential for the proper functioning of almost all the body's systems. Folic acid is considered generally safe. In moderately high doses, folic acid may cause gastrointestinal upset. Consult your doctor before treating your condition with folic acid.
Vitamin B12
According to a study published in the November 1997 issue of the journal of "Acta Dermato-Venerologica," patients using vitamin B12 and folic acid supplements along with daily sun exposure responded dramatically better than expected. Patients in the study were prescribed oral supplements of vitamin B12, cyanocobalamine, along with supplemental folic acid. These patients were instructed to keep records of their sun exposure. Patients receiving vitamin B12 and folic acid supplements showed enhanced repigmentation of the white patches characteristic of vitiligo. Vitamin B12 is a safe supplement and therefore supplementation can continue as long as needed, coupled with light therapy or sun exposure, to prevent progression of the disease and reach satisfactory repigmentation results. Consult your doctor before treating your condition with vitamin B12.
Selenium
A study published in the April 2009 issue of the "Indian Journal of Dermatology" suggested that supplementation with antioxidant minerals like selenium may prove to be an effective adjunctive therapy for vitiligo. Selenium is a trace element needed for a variety of functions in the human body, but it is most famous for its antioxidant properties. The loss of pigmentation that occurs in vitiligo is postulated to be related to the death of melanin-producing cells, which could be brought about by oxidative damages. Consult your doctor before treating your condition with selenium.