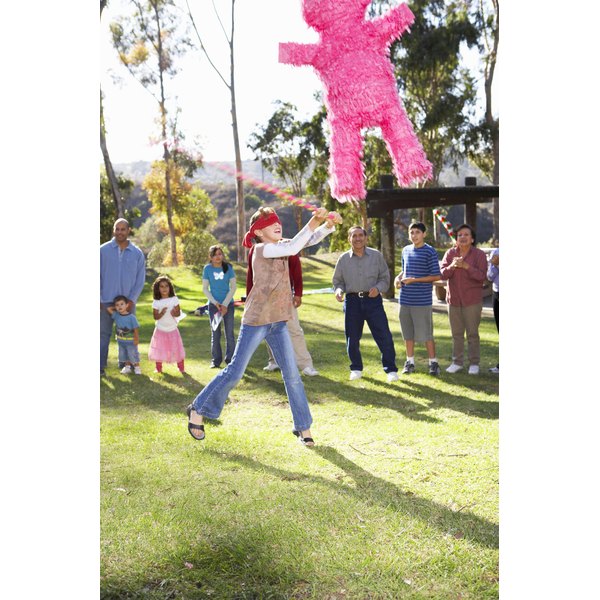 Obesity is a chronic inflammatory disease that affects people of all ages and is associated with potentially fatal health problems such as Type 2 diabetes and heart disease. Obesity in children is an increasing problem in the United States, but Mexico is also facing a soaring childhood obesity rate. It ranks second only to the United States for highest rates in the world, according to a 2010 article in the Los Angeles Times.
Prevalence
In 2004, about 6 to 18 percent of Mexican boys of various ages were either overweight or obese and about 6 to 22 percent of girls of various ages were overweight or obese, according to a study in "Obesity Research." As of 2010, about 25 percent of Mexican school-aged children and more than 33 percent of Mexican teens are either overweight or obese, according to the Los Angeles Times. In Mexico City, about 40 percent of children are overweight or obese.
Causes
The increasing number of overweight and obese Mexican children is likely related to an increase in urban living, an influx of U.S.-style snacks and marketing and a more sedentary lifestyle that involves watching television and playing video games. Purchases of fresh fruits and vegetables have dropped nearly 30 percent, purchases of industrialized foods increased about 6 percent and purchases of sugary beverages increased almost 40 percent in Mexico over the span of 14 years, according to a 2009 article in Salud Pública de México.
Risks
In a 2008 study at the Mexico City Department of Internal Medicine's National Pediatric Institute, 75 percent of obese children in the study had at least one clinical health issue related to their weight. Health issues included skin lesions, high blood triglycerides, low "good" cholesterol levels and high blood pressure. The majority of obese children also grow up to be obese adults, which puts their health in greater danger as they age.
Risk Factors
Mexican school-aged children and teens are more likely to be obese if they live in an economically developed area such as northern Mexico or in the Mexico City region, whereas children in less-developed areas are at a higher risk of being malnourished. However, children of all socioeconomic statuses in all regions of the country have had significant enough weight increases that a national prevention strategy is necessary, according to Salud Pública de México.
Combatting Obesity
Mexico's Congress passed legislation in 2010 aimed at decreasing the amount of junk foods sold in Mexican schools. Another measure would mandate that schools provide students with an opportunity to get at least 30 minutes of exercise per day. However, resistance from public schools due to issues such as already-impacted class schedules may make such reforms difficult to implement, according to the U.S. Embassy in Mexico.