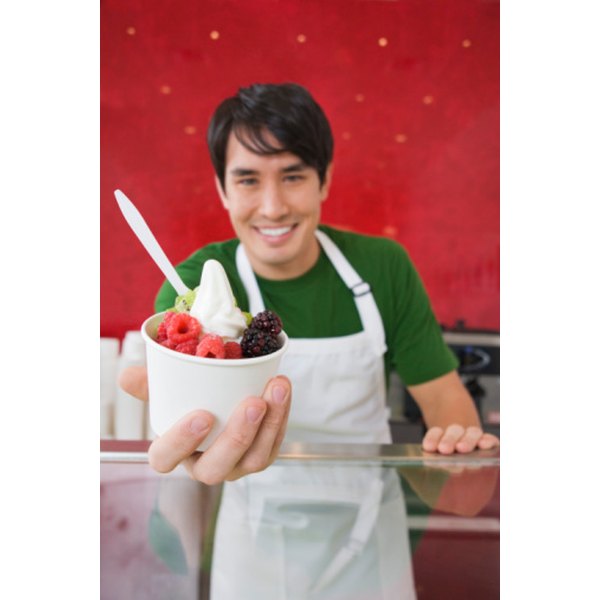 The popularity of non-fat frozen yogurt is understandable because this food is rich in nutrients while being low in calories. Some frozen yogurt emporiums are self-serve, which gives customers greater control over serving sizes.
Serving Size
A serving size is is 1 cup or 8 fluid oz. without toppings.
Calories and Fat
One 8-oz. serving of non-fat frozen yogurt has 164 calories and 0.4 g fat.
Nutrients
One serving of non-fat yogurt provides 5.96 g of protein and 20 percent of the daily requirement of calcium.