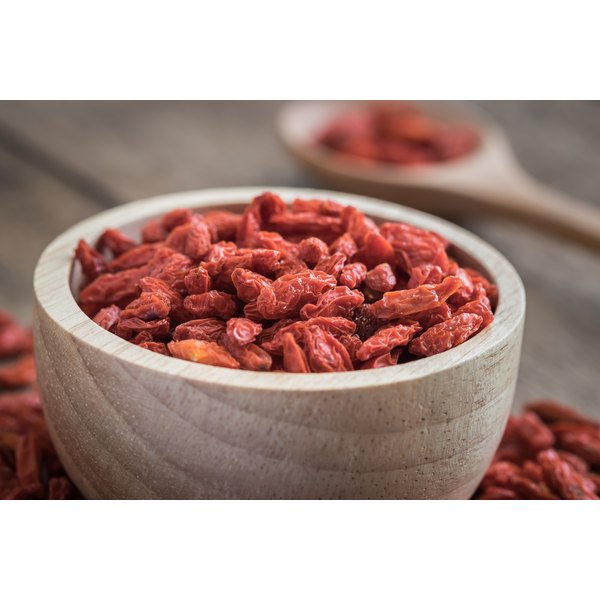 The goji berry has traveled from the peaks of the Himalayas in Tibet to a natural foods retailer near you because it is a nutrient powerhouse. Like other fruits, it brings essential nutrients to your diet in a portable low-calorie package. These berries have antioxidants, vitamins and minerals.
Tip
Dried Goji Berries has 567 Calories and 13.33 g of Protein per 100 gram serving according to the nutrition facts provided by the USDA Food Composition Database.
Fast Facts
The goji berry grows in Tibet and Mongolia, where its name is wolfberry. "Superfoods for Dummies" says the two berries are nutritionally the same, but the goji berry is sweeter. Producers dry the berries to preserve them and keep the nutrition intact.
Features
A serving of dried fruit is ¼ cup, half the amount for fresh fruit. A ¼-cup serving of dried goji berries has 220 calories.
Considerations
Eat dried goji berries in moderation, along with other fruits to keep your daily sugar intake reasonable. Colorado State University warns that goji berries have blood-thinning properties. If you take anti-coagulant medications, discuss the risks of eating these berries with a physician.