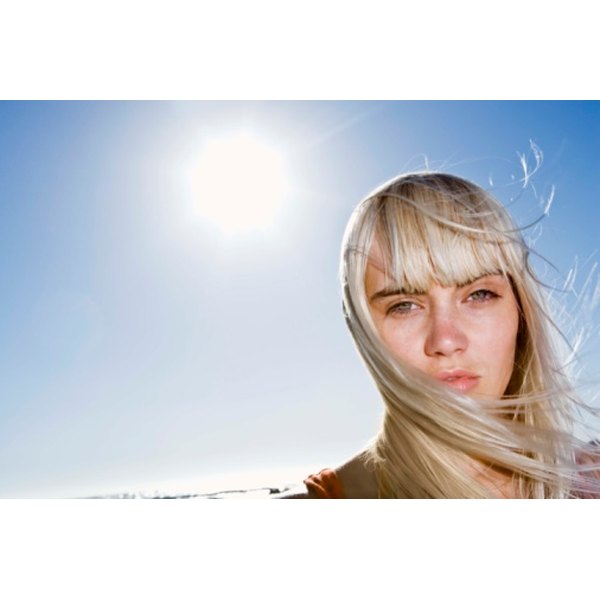 Biotin Forte is a multi-vitamin supplement that's available through Integrative Therapeutics, Inc., or ITI, and Enzymatic Therapy, Inc. — sister companies under the parent company of Schwabe North America. The ITI brand is available through licensed health care practitioners. The Enzymatic Therapy brand is sold in natural health food stores and many independent health food stores.
Ingredients
Biotin Forte is composed of nine ingredients and is labeled as vegetarian, gluten free and laboratory tested. As its name implies, the supplement contains a large degree of biotin — about 16 times the Daily Value — as well as other B vitamins. It also includes vitamin C and pantothenic acid. The Biotin Forte with Zinc supplement adds 200 percent of the Daily Value of zinc.
Biotin
The National Institutes of Health's Medline Plus service reports that biotin is found in small amounts in many different foods. If you don't get enough, you may experience symptoms such as thinning hair, loss of hair color or a red scaly rash around the eyes, nose and mouth. You might also experience depression, listlessness, hallucinations or a tingling sensation in the arms and legs. ITI markets Biotin Forte as a "healthy skin and hair formula" that "provides support for nervous system and circulatory system health."
Effects
According to Medline Plus, biotin supplements may be used for preventing and treating biotin deficiencies that are sometimes associated with pregnancy, long-term tube feeding, rapid weight loss and malnutrition. Health care providers also may recommend biotin supplements to treat hair loss, brittle nails, seborrheic dermatitis in infants, diabetes and mild depression.
Other B Vitamins
Biotin Forte also contains other B vitamins — thiamin, riboflavin, niacin, B6, folic acid and B12. Medline Plus reports that B vitamins help your body get or make energy from foods and also help form red blood cells. A lack of B6 or B12 can cause anemia. Biotin Forte contains 1,250 percent of the Daily Value for vitamin B6, 667 percent of the DV of thiamin and 588 percent of the Daily Value of riboflavin. It contains around 200 percent of the DV of niacin, folic acid and vitamin B12.
Safety
ITI reports that its products and ingredients have been subject to "more than 2,500 independent, peer-reviewed-published clinical trials and studies." Under federal law in the U.S., manufacturers are responsible for making sure their dietary supplements are safe and that claims they make about them are not false or misleading. The FDA reports that manufacturers do not need FDA approval before marketing dietary supplements. Once a product is being marketed, the FDA must prove it is "unsafe" before it can take action to restrict or remove the product from the marketplace.