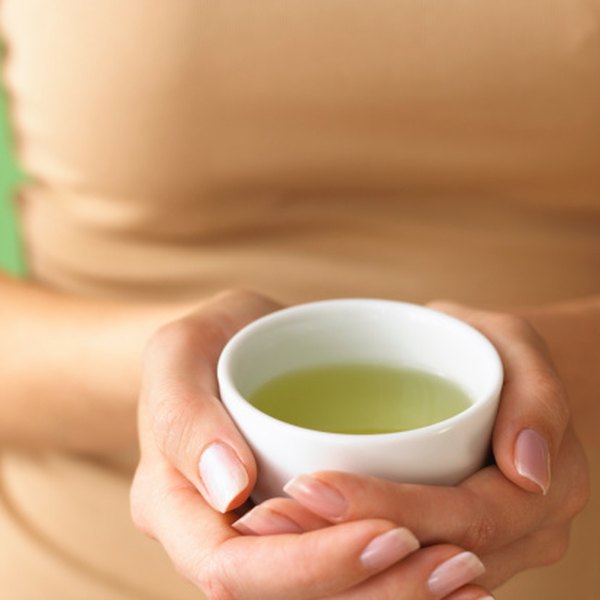 Prepare to be stimulated – perhaps dangerously over-stimulated – with Green Stinger weight loss supplements. They contain the once-banned ephedra, the currently-controversial bitter orange and three sources of caffeine. And if you're looking for ways to work off your newfound, chemically-induced energy, Green Stinger includes two potential aphrodisiacs. You may lose weight – or your life – taking Green Stinger.
Dangers of Ephedra and Bitter Orange
Dr. Sidney M. Wolfe, director of Public Citizen's Health Research Group, told The New York Times that 155 deaths and 16,000 serious adverse reactions were caused by ephedra before it was banned in 2004. The ban was lifted, but most weight loss supplement companies have shied away from returning ephedra to the shelves. Green Stinger, made by the Illinois-based Schwartz company, provides 27 mg of ephedra. Some companies replaced ephedra with bitter orange, another powerful stimulant that has also been blamed for heart attacks, according to NCCAM, the National Center for Complementary and Alternative Medicine. Green Stinger contains 170 mg of bitter orange.
Caffeine in Green Stinger
Green Stinger includes three sources of caffeine: kola nut, guarana and yerba mate. They provide 200 mg of caffeine per dose, and you take two or three doses daily. The amount of caffeine you would consume in a day would be the same as drinking two to six cups of strong coffee. Common side effects are those typically associated with caffeine – accelerated heart rate, jitters and nervousness. Kola nut may cause liver damage if used for an extended period of time, according to the University of Maryland Medical Center, UCCM. Yerba mate contains antioxidants as well as caffeine and may lower cholesterol, according to The Globe and Mail.
Weight Loss
The combination of ephedra and caffeine in Green Stinger may help you shed pounds, according to the Mayo Clinic's review of weight loss studies lasting one to 12 months. The green tea extract in Green Stinger may also help you lose weight, depending on the amount of antioxidants contained in each doe. A study led by Arkita Basu, a researcher at Oklahoma State University, found that people who consumed 460 mg of green tea antioxidants daily for eight weeks lost 4.8 lbs. more than participants who took placebos, according to the study published in the August 2010 edition of "Journal of the American College of Nutrition."
Aphrodisiacs
Green Stinger contains two reputed aphrodisiacs: phenylethylamine HCL and yohimbe. Pehnylethylamine, found naturally in chocolate, is sometimes called a "love drug" because of its effect on endorphins. Phenylethylamine may relieve depression, according to a study led by H. Sabelli, a researcher at Rush University. Twelve out of 20 clinically depressed patients receiving phenylethylamine supplements reported improvements in their symptoms after 50 weeks of daily use, according to an article in the Spring 1996 "Journal of Neuropsychiatry and Clinical Neuroscience." Yohimbe, also used to treat erectile dysfunction, may raise or lower blood pressure, Some deaths have been blamed on taking large doses of yohimbe, reports the Mayo Clinic.
Considerations
Although Green Stinger may prove helpful in weight loss, its ingredients pose possibly deadly risks. You should consult a physician if you plan to take Green Stinger or launch any kind of weight loss regimen. When it comes to weight loss supplements, warnings are often ignored. Before ephedra was banned, negative publicity – including the death of a major league baseball player – did not discourage 14 percent of those taking weight loss supplements to continue taking ephedra-filled products.